Enjoy durability, uniqueness, and beauty with quartzite countertops for your kitchen or bathroom.
There are many companies out there that create a product as close as possible to a popular one and give it a name that is so similar that you might mistakenly purchase the knockoff thinking it is the real deal. You see it all the time in the grocery store, for example. You might even think that quartzite countertops are a knockoff of quartz countertops, but you'd be mistaken. There really is such a thing as quartzite, and if you haven't checked it out, you should stop and see us at The Granite Guy.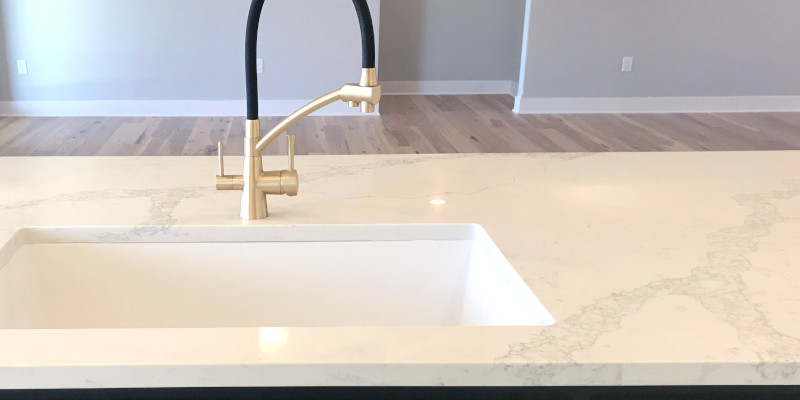 What might be even more interesting to you is that many feel that quartzite is superior to quartz because it is a naturally occurring metamorphic rock rather than engineered like quartz is. It is formed when sandstone undergoes extreme pressure and heat due to tectonic plate compression. If that sounds like a unique set of circumstances, you'd be correct, which is why quartzite is rarer than granite and other natural materials. You can rest assured that your quartzite countertops will be truly unique. In addition, since they were created in a high-heat environment, you needn't worry about anything hot bothering your quartzite countertops.
Quartzite countertops are often favored by families in the Worthington, Ohio area who love the look of marble but understand it may not have the durability they are looking for. With quartzite, you get the best of both worlds – durability and a marble-like appearance. If you would like to learn more or see our selection of quartzite, stop by our showroom. Our staff is happy to explain the advantages of the various countertop options we offer and provide you with a quote for your kitchen or bathroom quartzite countertops.

---
At The Granite Guy, we offer quartzite countertops for customers in Columbus, Delaware, Dublin, Gahanna, Grove City, Hilliard, Lewis Center, New Albany, Plain City, Powell, Upper Arlington, Westerville, West Jefferson, and Worthington, Ohio.
Similar Services We Offer: