The rarity, beauty, and performance of quartzite countertops make them an ideal choice for any lifestyle.
If you need a countertop company that strives to have as many natural countertop materials as possible, you have found that here at The Granite Guy. We believe in offering several options for countertops because we understand how you use your kitchen dictates the traits you need for the countertops. For example, perhaps you love the look of marble, but you aren't sure it is as durable as your active kitchen lifestyle requires. You'll be happy to learn that we offer another option that gives you the best of both worlds. Our quartzite countertops are aesthetically similar to marble, but they are a much harder material– even stronger than granite. Quartzite handles frequent use like a champ, especially when we seal it with our 15-year sealant to minimize the time and effort you'd put into maintenance.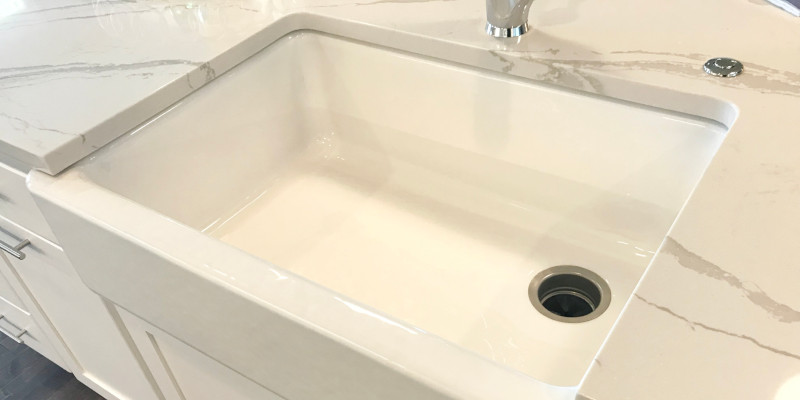 Since quartzite is formed in nature when sandstone is subjected to extreme pressure and heat due to tectonic plate compression and this hasn't occurred in many areas of the world, it is considered a rare material. If a unique kitchen is important to you, quartzite countertops are definitely something you should consider. You won't find them at every countertop company in the Westerville, Ohio area, but you will find them here!
Be sure not to confuse quartzite with quartz because they are completely different materials. Quartz is an engineered product that doesn't have the same heat resistance as quartzite. Your new quartzite countertops are made from a naturally occurring metamorphic rock that withstands heat extremely well.
If you have any questions about quartzite countertops, don't hesitate to contact us or come by our showroom to discuss your upcoming kitchen renovation project.

---
At The Granite Guy, we offer quartzite countertops for customers in Columbus, Delaware, Dublin, Gahanna, Grove City, Hilliard, Lewis Center, New Albany, Plain City, Powell, Upper Arlington, Westerville, West Jefferson, and Worthington, Ohio.
Similar Services We Offer: