Nothing beats the beauty and rarity of quartzite countertops for your home.
At The Granite Guy, we believe in offering our customers the greatest number of options for countertops as possible because we understand that no two families utilize their kitchen in the same way. If you have fallen in love with the appearance of marble, but your family spends the majority of time in the kitchen and you aren't sure you'd be able to keep marble countertops looking their best, we offer another option that gives you the best of both worlds. Our quartzite countertops are white in appearance, which makes them aesthetically similar to marble. However, quartzite is a significantly harder material, even stronger than granite, so it can stand up to frequent use, particularly when we seal it with our 15-year sealant.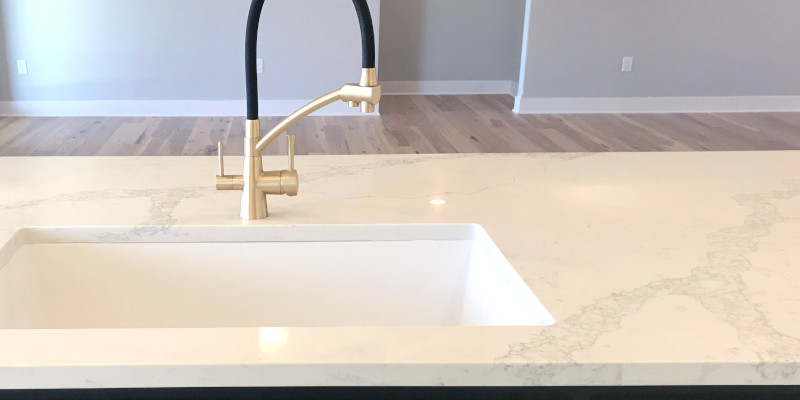 Another thing you might enjoy about quartzite countertops is their uniqueness. Quartzite is formed in nature when sandstone is subjected to extreme pressure and heat due to tectonic plate compression. Since this hasn't occurred in as many areas of the world as other types of materials, it is considered a rare material. If having something different than most other people is important to you, quartzite countertops are the way to go.
It is important to note that quartzite and quartz are not the same. Quartz is an engineered product, whereas quartzite is a naturally occurring metamorphic rock that is mined into slabs to create beautiful quartzite countertops. While you need to be cautious with heat when you have a quartz countertop, the same is not true with quartzite countertops.
If you have any questions about quartzite countertops for your Plain City, Ohio home, don't hesitate to contact us or come by our showroom to discuss your upcoming kitchen renovation project.

---
At The Granite Guy, we offer quartzite countertops for customers in Columbus, Delaware, Dublin, Gahanna, Grove City, Hilliard, Lewis Center, New Albany, Plain City, Powell, Upper Arlington, Westerville, West Jefferson, and Worthington, Ohio.
Similar Services We Offer: