Quartzite kitchen countertops will add unique luxury to your kitchen.
At The Granite Guy, we offer a wide variety of options for kitchen countertops for our customers in New Albany, Ohio. One less-common countertop option we think you should consider is our quartzite kitchen countertops. These rare countertops offer wonderful benefits and will add to the value of your home. There are quite a few reasons you are going to want to take a look at quartzite.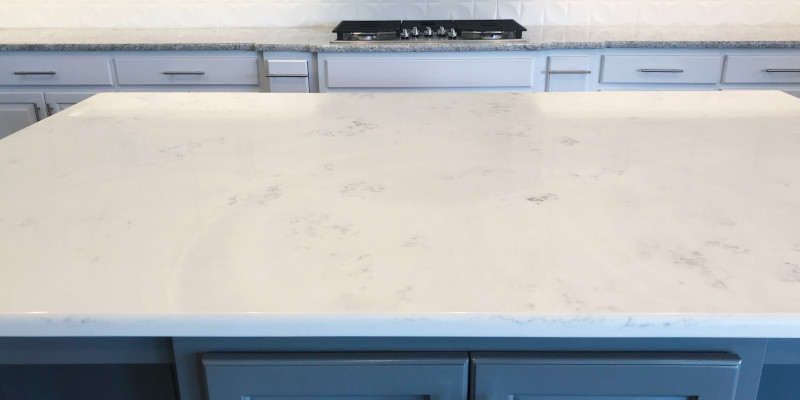 First, it is incredibly durable. Quartzite is harder than granite, making it one of the strongest countertops available. It will not scratch or stain easily. If you want stone with lasting beauty, quartzite will be a jaw-dropping choice. Quartzite is also heat resistant, so you won't have to worry about damaging your countertops with hot items.
In addition to its durability, quartzite has a luxurious appearance. The veining in quartzite gives it a similar look to marble. But as we mentioned before, it is much more durable than marble. You will have a variety of colors and styles to choose from. White countertops have been popular for many years, and quartzite is a great option if you are looking for a natural white stone. You will also have the possibilities of shades of brown, green, blue, or yellow to match any style.
Another benefit of quartzite kitchen countertops is how easy they are to maintain. They do not scratch or stain easily. You only need soap and warm water for cleaning. In addition to their natural toughness, we will seal the surface of your quartzite with a 15-year sealer to add an extra layer of protection.
If you are ready to have quartzite kitchen countertops installed in your home, give us a call. Our biggest priority is your satisfaction, so come check out our great selection of quartzite kitchen countertops today.

---
At The Granite Guy, we offer quartzite kitchen countertops for customers in Columbus, Delaware, Dublin, Gahanna, Grove City, Hilliard, Lewis Center, New Albany, Plain City, Powell, Upper Arlington, Westerville, West Jefferson, and Worthington, Ohio.