Natural, strong and lovely, quartzite countertops are a great option for your space.
If you are looking for new countertops for your kitchen or bath, you might be surprised to learn that there are more than just a few different options. Here at The Granite Guy, you might think from our name that we only offer granite, but we actually offer a variety of countertop options for your family. We love both natural and manufactured materials that we know will stand up to the use of your hard-working family, and one of the materials that we love educating people about is quartzite.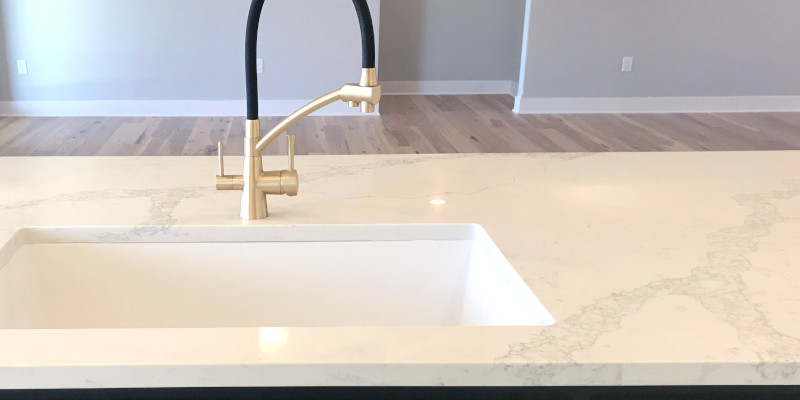 Quartzite is a great choice if you are looking for something that looks like marble but are concerned about the price and durability of marble. While marble is a gorgeous material, families with young children or a lot of regular kitchen use find the maintenance to be bothersome. Quartzite, on the other hand, is incredibly durable, requires truly little to no maintenance, and is much stronger than marble and even slightly stronger than granite. With quartzite countertops, you are able to get many of the aesthetic features of marble but with the strong and easy-to-maintain features of granite. It's a win-win!
Quartzite countertops are a natural material made from highly pressurized and compressed sandstone. It is mined like granite, looks like marble, cleans with the ease of quartz and is able to withstand almost anything that your family can dish out. If you are looking for a unique and stunning material for your New Albany, Ohio kitchen or bath, give us a call here at The Granite Guy to check out our selection of quartzite countertops.

---
At The Granite Guy, we offer quartzite countertops for customers in Columbus, Delaware, Dublin, Gahanna, Grove City, Hilliard, Lewis Center, New Albany, Plain City, Powell, Upper Arlington, Westerville, West Jefferson, and Worthington, Ohio.
Similar Services We Offer: