With so many benefits, it's easy to see why people love quartzite countertops.
When it comes to choosing new countertops, you have a lot of options available to you. Each material has its own pros and cons. For example, certain types of stone are harder and more durable than others. One of the most durable options is one that many people haven't considered for their new countertops. This material is called quartzite, and it forms when the tectonic plates compress, subjecting sandstone to extreme heat and pressure. This process only occurs in certain areas of the world, so quartzite is rarer than other materials commonly used for countertops.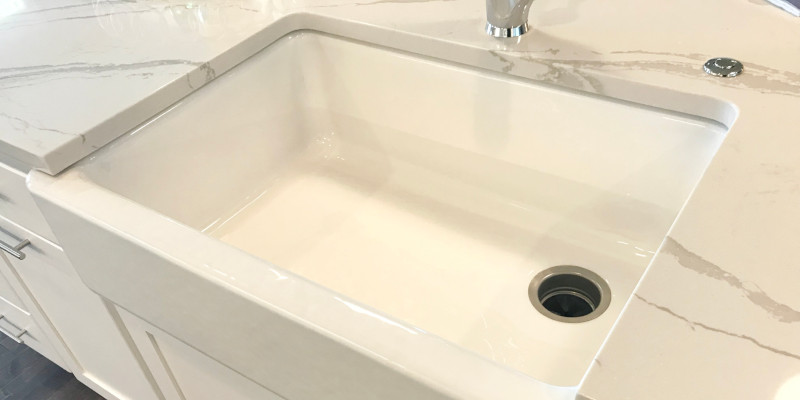 The appearance of quartzite countertops is similar to marble, showcasing a brilliant white color with unique patterns moving through it. At The Granite Guy, this is one of the options we offer to clients in Grove City, Ohio. Our customers love it because it offers the elegance and high-end appearance of marble, but it's much harder and more durable, so it's less susceptible to damage. In fact, when we apply a coat of our sealant, it becomes even stronger and can stand up well to frequent use. The sealant we use lasts for up to 15 years, giving you a brilliant finish and impressive coverage.
With so many benefits, it's easy to see why people love quartzite countertops. It's important to note that although the names are similar, quartzite and quartz are not the same. Quartz is an engineered material and can get damaged when exposed to heat. This is not the case with quartzite countertops. If you're ready to take the next step and learn more about adding this material to your home, contact us at The Granite Guy for a cost estimate.

---
At The Granite Guy, we offer quartzite countertops for customers in Columbus, Delaware, Dublin, Gahanna, Grove City, Hilliard, Lewis Center, New Albany, Plain City, Powell, Upper Arlington, Westerville, West Jefferson, and Worthington, Ohio.
Similar Services We Offer: