Quartzite kitchen countertops have several advantages over other types of countertops.
If you are considering new countertops for your West Jefferson, Ohio home, you know you have two types to choose from: engineered and natural. In the realm of natural stone, most people think only of granite and marble, but here at The Granite Guy, we have another option we believe you're going to love. We are proud to bring quartzite kitchen countertops to the arena for those who want something a bit more unique, rare, and exotic.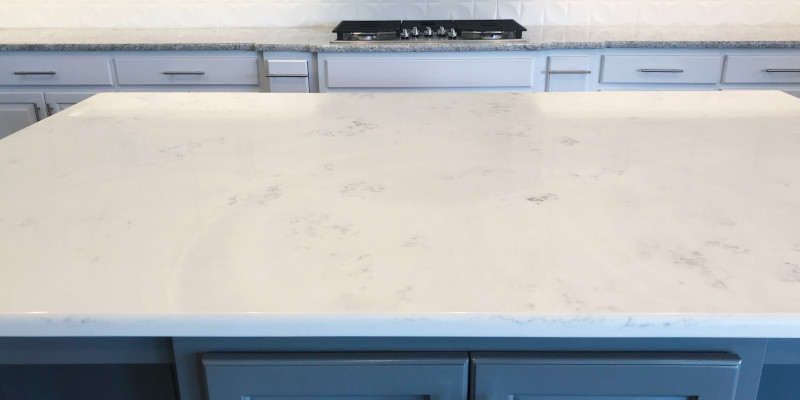 Quartzite kitchen countertops come in white, which makes them resemble marble. They are far more durable and harder than marble, so you get the best of both worlds. Quartzite is created in nature when sandstone is subjected to extreme pressure and heat due to tectonic plate compression. Since this is not something that has occurred in many places in the world, quartzite is considered rare.
In addition to beauty, you'll want to choose quartzite kitchen countertops if you want something that is even harder than granite and withstands heat. You should still use a cutting board to avoid damage, and it does need to be resealed regularly to avoid staining, but it is definitely a material that will give you many years of performance and beauty. If you should choose to proceed with quartzite kitchen countertops, we would be happy to further discuss the advantages of this material and tell you about our 15-year sealer that makes this a low-maintenance option for your kitchen renovation.
Contact us today with any questions you may have about our quartzite kitchen countertops or stop by our showroom to discuss your upcoming project.

---
At The Granite Guy, we offer quartzite kitchen countertops for customers in Columbus, Delaware, Dublin, Gahanna, Grove City, Hilliard, Lewis Center, New Albany, Plain City, Powell, Upper Arlington, Westerville, West Jefferson, and Worthington, Ohio.