Enjoy the durability and attractive features of quartz countertops for your New Albany property.
Here at The Granite Guy, we love helping people find the right countertop materials for their next project. Whether you are remodeling your kitchen or bath, need to install countertops for a new build or are working on a different type of project, we have the right materials for your New Albany, Ohio property, including quartz countertops.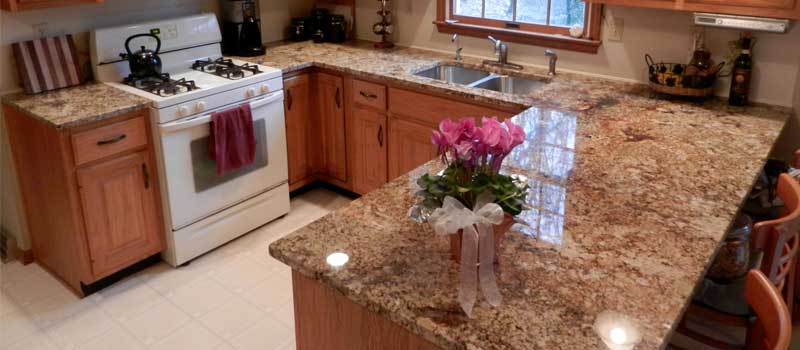 Quartz countertops are quickly growing in popularity for many different reasons. Because quartz countertops are made from crushed materials and then mixed with a strong composite, they are considered to be a more eco-friendly, recycled material. The manufacturing process of quartz countertops also means that you will see consistent coloring throughout different pieces, making it easier to cover large sections without worry of a mismatch.
In addition to great color saturation and evenness throughout the piece, quartz countertops are quickly becoming recognized as being the durable and lovely relative of natural materials like granite or marble. Made mostly from super-strong quartz, quartz countertops are tough, scratch-resistant, able to withstand water and heat, and great for the high-use kitchens from average cook to the gourmet chef. No matter what room of the house you are looking to update with new counters, quartz countertops will be a hard-working option for your family.
If you are wondering about countertop materials for your bathroom, kitchen or laundry, we here at The Granite Guy would love to assist you. Please give us a call today!
---
At The Granite Guy, we offer quartz countertops for customers in Columbus, Delaware, Dublin, Gahanna, Grove City, Hilliard, Lewis Center, New Albany, Plain City, Powell, Upper Arlington, Westerville, West Jefferson, and Worthington, Ohio.