Quartz countertops can give you the reliable color, uniformity and durability you've been looking for in a countertop.
Here at The Granite Guy, it's no secret that we love our granite countertops! With durability and style, granite is a great choice for any kitchen or bathroom. However, there's a new material that is quickly growing in popularity that has some of the pros of granite countertops with a few added pros of its own! Quartz countertops are a great product that we really enjoy here at The Granite Guy, and we are happy to add it to our stone-loving family.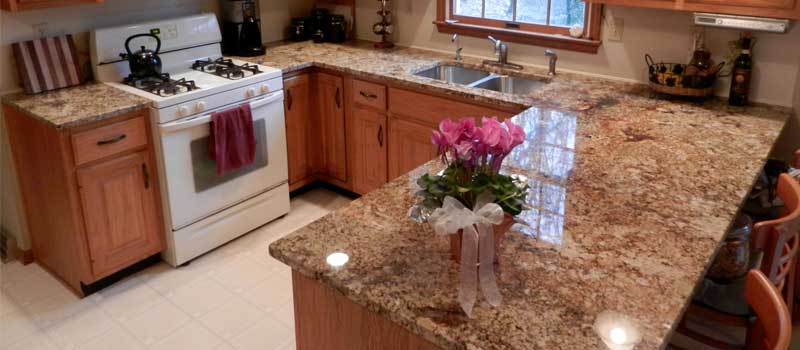 One of the biggest differences in quartz countertops is that they are man-made stone product. Quartz countertops are made by recycling and mixing materials and minerals such as quartz, leftover pieces of granite and other stones into a brand-new countertop that is made and sealed with resin. The resulting product is something that is incredibly strong, durable, beautiful and eco-friendly.
Quartz countertops also have what many people consider to be a benefit over granite: uniformity and consistency. While many people enjoy the differences that come with natural stone, others like the consistency that comes with quartz countertops– it's strictly a matter of preference. When you choose a color and style for your quartz countertops, what you see on the sample is what your finished product will look like. Not darker, lighter or with different variations. It is also a reasonably affordable product, especially considering the strength and durability you get.
We would love to tell you more about quartz countertops for your Hilliard, Ohio home. Please come see us today to discuss quartz countertops!
---
At The Granite Guy, we offer quartz countertops for customers in Columbus, Delaware, Dublin, Gahanna, Grove City, Hilliard, Lewis Center, New Albany, Plain City, Powell, Upper Arlington, Westerville, West Jefferson, and Worthington, Ohio.
Similar Services We Offer: