Quartz kitchen countertops work well in both traditional and modern spaces.
With so many different options of countertop materials available, it's easy to get overwhelmed with the choices. At The Granite Guy, one of our goals is to help you choose the right material for your new countertops. The process of choosing often involves assessing how much you will use the surface, especially in the kitchen, as well as going through your expectations and budgetary constraints. Some materials look more traditional, while others deliver a sleek, modern look. The cost also varies drastically between material options.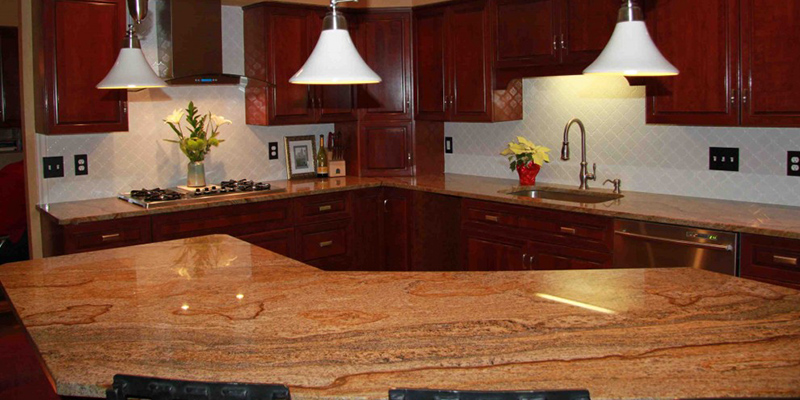 One material that we often recommend to our customers is quartz. This engineered stone is not as expensive as other options, but it is high-quality and visually appealing. Quartz kitchen countertops are also ideal for those who prepare meals frequently because they're extremely durable and strong, as well as stain resistant. The only material that is stronger than quartz is a diamond. You can easily keep your quartz kitchen countertops clean without worrying about bacteria seeping into the surface, as this material is not porous. Quartz also doesn't have to be sealed, which is a requirement of many natural stone options to prevent moisture damage.
Quartz kitchen countertops work well in both traditional and modern spaces. You can choose from a variety of colors and styles, giving you more flexibility when it comes to the look and feel of your kitchen. We can install quartz kitchen countertops in your Grove City, Ohio home, so contact us today to find out more information about this appealing, stylish option.
---
At The Granite Guy, we offer quartz kitchen countertops for customers in Columbus, Delaware, Dublin, Gahanna, Grove City, Hilliard, Lewis Center, New Albany, Plain City, Powell, Upper Arlington, Westerville, West Jefferson, and Worthington, Ohio.