We install quartz countertops for customers often, delivering excellent results.
Quartz countertops are extremely popular among homeowners across the nation. Here in Grove City, Ohio and the surrounding areas, our team at The Granite Guy can help you get this material into your home, adding value and visual appeal to the kitchen, bathrooms, laundry room, and any other rooms where you might want it. We often recommend quartz countertops to our customers because they come with a number of appealing benefits.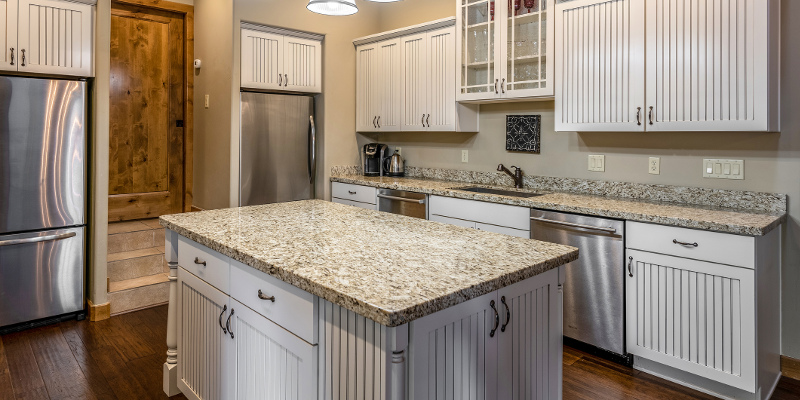 In rooms where bacteria are present, such as kitchens and bathrooms, quartz is an excellent choice because it is very sanitary. The material is resistant to bacteria growth, making it easy to keep clean, even if you're cutting raw meat or preparing other food items. It also won't stain, which means you don't have to worry about ruining your new countertops if you spill something on them. Quartz is extremely durable, making it a good choice in homes with kids who might not know how to properly care for countertops. You also don't have to worry about sealing the material because it's non-porous.
We install quartz countertops for customers often, delivering excellent results. When we add this material to your home, we'll make sure to follow proper installation processes to give you the space you've always dreamed of having. You have a wide range of quartz countertop options to choose from, so you can find the color and style that you love. Contact us at The Granite Guy to find out how we can transform your living spaces by adding quartz countertops that will look beautiful and elegant for many years to come.
---
At The Granite Guy, we offer quartz countertops for customers in Columbus, Delaware, Dublin, Gahanna, Grove City, Hilliard, Lewis Center, New Albany, Plain City, Powell, Upper Arlington, Westerville, West Jefferson, and Worthington, Ohio.
Similar Services We Offer: