We can go through the advantages of quartz kitchen countertops with you.
As you start to shop the selection of kitchen countertops available, you'll soon see just how many options you can choose from for your home. Stainless steel, concrete, quartz, granite, marble, wood, travertine, glass, laminate, and tile are just a few examples of materials used for countertops in homes across the world. However, it's important to understand the pros and cons of each material before you make a decision. The appearance of your countertops is certainly important, but you don't want to end up with a material that doesn't work with your needs. For example, some of these materials are softer than others, so they're more susceptible to damage. If you're in the habit of placing hot pots and pans directly on the countertops, you'll want to steer clear of materials that can't withstand the heat.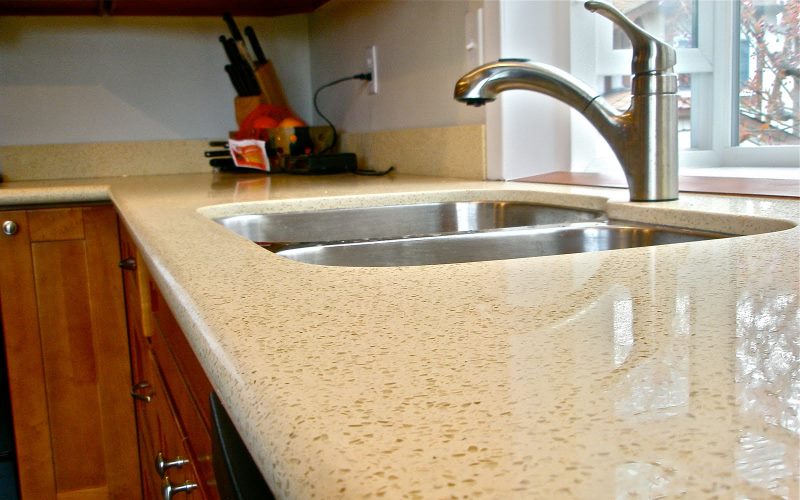 One of the most popular options among homeowners is quartz, a manufactured stone material that adds a lot of value to your home. Quartz kitchen countertops are available in many different colors and styles, making it easier to find an option that complements the look and feel of your space. This manufactured stone is also extremely strong. In fact, the only material stronger than quartz is a diamond, so it's a hard substance that won't scratch or chip.
At The Granite Guy, we work closely with both homeowners and contractors located in the Delaware, Ohio area who are interested in adding quartz kitchen countertops as part of a renovation or construction project. We can go through the advantages of quartz kitchen countertops with you, so visit our showroom today to get started.
---
At The Granite Guy, we offer quartz kitchen countertops for customers in Columbus, Delaware, Dublin, Gahanna, Grove City, Hilliard, Lewis Center, New Albany, Plain City, Powell, Upper Arlington, Westerville, West Jefferson, and Worthington, Ohio.