We only work with the leading suppliers, giving you access to the best granite countertops.
When you're shopping for the best granite countertops, you may not know where to turn. Some locations offer granite slabs that you have to haul away yourself, while others have only tiny samples on display that don't give you a great idea of what the stone will look like in your home. If you're in Grove City, Ohio or one of the surrounding cities, you don't have to wonder where to find the best granite countertops. Instead, you can turn to The Granite Guy for all of your countertop needs.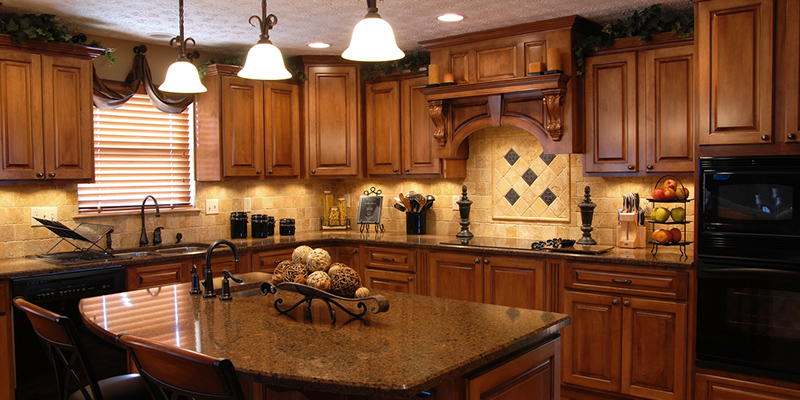 Something that sets us apart from other providers of this upscale, popular countertop material is our massive showroom. Throughout the 6,000 square feet of space, you'll be able to see large granite slabs on display, which will give you a better sense of what the overall pattern and design will look like when it's installed in your home. Every piece of granite we install is extremely high-quality, so you can enjoy it for years to come. We only work with the leading suppliers, giving you access to the best granite countertops. You also have plenty of options when you shop with us. The vibrant colors and eye-catching patterns of our slabs are sure to appeal to you.

Granite countertops add a lot of value to your home, so the material is worth the investment. The colors and designs can bring out other shades in your space, including the wood grain of your cabinetry and the unique patterns in your flooring. Our technicians are happy to provide you with more information about granite countertops and their benefits, so stop by our showroom or give us a call.
---
At The Granite Guy, we offer the best granite countertops for customers in Columbus, Delaware, Dublin, Gahanna, Grove City, Hilliard, Lewis Center, New Albany, Plain City, Powell, Upper Arlington, Westerville, West Jefferson, and Worthington, Ohio.