Experience all the benefits granite countertops have to offer, in your Columbus home!
There are lots of naysayers out there who might try to tell you the cost of granite countertops in Columbus will be too high, granite countertops are difficult to maintain, or they can be breeding grounds for bacteria and stain or scratch easily.
But the truth is that the advantages of granite countertops far outweigh any disadvantages—and most of the myths floating around about granite countertops are not true.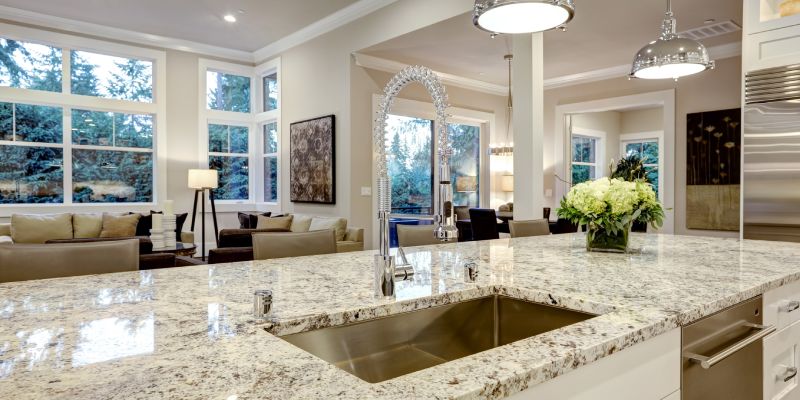 Myth: Granite countertops are too expensive.
Truth: Granite can be expensive, but it definitely doesn't have to be. At The Granite Guy, we have over 80 different colors of granite to choose from, and we have the best countertop prices in the Columbus, Ohio area.
Myth: Granite countertops are hard to care for.
Truth: Like any other kitchen counter surface, granite just needs routine cleaning. Wiping up spills quickly with water and a microfiber cloth and drying the countertops after cleaning will leave them sparkling and beautiful for years.
Myth: All granite countertops need to be sealed once every year.
Truth: It is unnecessary to seal your granite countertops that often. In fact, many types of granite don't need to be sealed at all. For those that do need to be sealed, however, you can purchase a high-quality seal that will last for up to 15 years.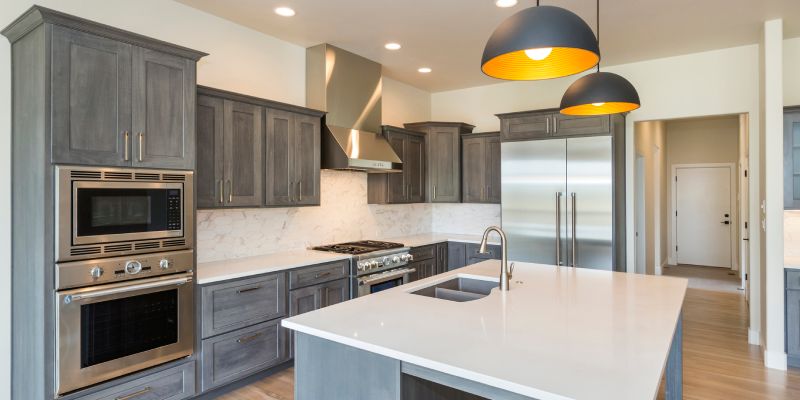 Myth: Granite countertops can easily be stained and scratched.
Truth: Granite is actually very stain and scratch resistant. If it does get scratched, it is easily repaired, and if it does get stained, the stain can usually be removed with mild soap, a poultice, or a commercial degreaser.
Myth: Granite countertops will make my family sick.
Truth: Granite doesn't hold bacteria or germs. As long as you clean it regularly, you have nothing to worry about.
If you'd like to experience all the benefits granite countertops have to offer in your Columbus home, contact us today at The Granite Guy in Worthington for a free granite countertop estimate.
FAQs About Granite Countertops
Granite is one of the most popular countertop materials currently on the market. If you are thinking about putting new granite countertops in your kitchen or bathroom, we have answered some common questions we receive about this countertop material below.
What are some benefits of granite countertops?
Granite countertops are durable, heat-resistant, and easy to clean. These countertops are also available in many colors and patterns and add value to any home.
How do you maintain granite countertops?
Maintaining your granite countertops isn't time-consuming or difficult. Simply clean them regularly with mild soap and water and avoid using abrasive sponges or cleaners.
How do I choose the right granite countertops for my kitchen?
When choosing granite countertops for your kitchen, consider the pattern and color of the granite, as well as your kitchen's overall design. You may also want to take into account the slab's overall resistance to staining.
How long do granite countertops last?
As long as you take proper care of them, your granite countertops could last for decades. However, to maintain their longevity, you may need to reseal or repair your granite countertops over time.
Why should I turn to you for new granite countertops?
We offer a wide selection of different granite countertop options that look great in nearly any bathroom or kitchen. If you have any questions about granite or would like to start exploring your options, contact us today.
---
At The Granite Guy, we offer granite countertops for customers in Columbus, Delaware, Dublin, Gahanna, Grove City, Hilliard, Lewis Center, New Albany, Plain City, Powell, Upper Arlington, Westerville, West Jefferson, and Worthington, Ohio.
Similar Services We Offer: