Spruce up your home by updating your countertops.
If you're looking for a change, want to take on a complete renovation, or are building a new home, then you're probably looking into choosing the right materials in order to create your own personal style. With so many colors and designs to choose from, it can get overwhelming. One element that we are confident you'll be pleased with is our high-end countertops.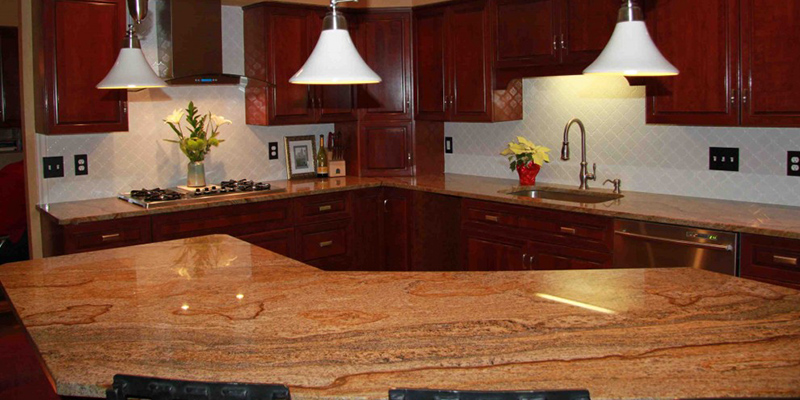 At The Granite Guy, we recommend natural stone as the prime choice for high-end countertops in Worthington, Ohio. These countertops are durable, easy to clean, and look fantastic when set in any room. We offer slabs in marble, granite, and quartz. For the more adventurous, we recommend exotic granite, with its bolder colors and larger patterns.
Something that is also unique about high-end countertops is that though slabs can be similar, no two are exactly the same. Each piece is different, offering patterns and colors that can enhance the color scheme of your kitchen. In addition, installing high-end countertops can be a major selling point for potential buyers if looking to sell your home. With so many slabs to choose from, we're confident you'll find the right one for you.
This type of buying process shouldn't be a stressful ordeal. Instead, you should be able to take your time and enjoy the process. If you're unsure what to choose, one of our experts will be happy to assist you. Once you've made your decision, installation only takes a few hours, and before you know it, you're enjoying your new high-end countertops. Give us a call today to schedule an appointment or to learn more about the materials we carry.
---
At The Granite Guy, we offer high-end countertops for customers in Columbus, Delaware, Dublin, Gahanna, Grove City, Hilliard, Lewis Center, New Albany, Plain City, Powell, Upper Arlington, Westerville, West Jefferson, and Worthington, Ohio.
Similar Services We Offer: