If you think granite won't fit your budget, you might just be surprised!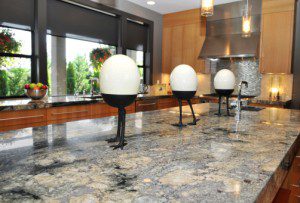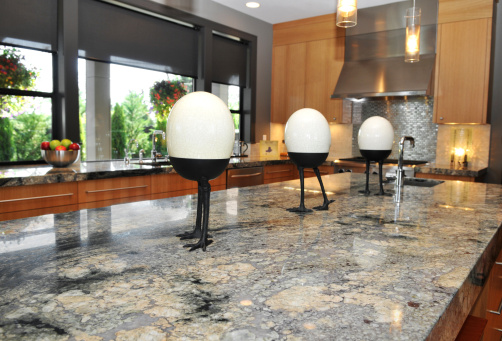 Every now and then, we get a call here at The Granite Guy with the question, "Do you have anything else besides granite? I can't afford granite!" We love those customers because they are always blown away by the fact that granite is more affordable than ever. In fact, granite countertop cost is lower than some of the other options on the market today. Now that we've put that fear to rest, let's move on to why we're your best option for your new granite countertops.
First, the best way to assure you'll love the results, which further warrants whatever the granite countertop cost, might be is to view the slab themselves rather than a small sample. With us, you'll find more than 80 colors of granite in full slabs, so you'll be better able to envision their appearance in your Worthington, Ohio home. Whether you are looking for something neutral or beyond exotic, you'll find what you have in mind.
Second, we stand behind all our work and go the extra mile to make sure you are 100% satisfied with the result. Part of that extra mile is our use of a 15-year sealer so that you won't have to worry about maintenance for many years to come.
If you have questions or would like to know more about what the granite countertop cost will be for your project, don't hesitate to call or stop by to see us.
---
At The Granite Guy, we provide granite countertop cost estimates for customers in Columbus, Delaware, Dublin, Gahanna, Grove City, Hilliard, Lewis Center, New Albany, Plain City, Powell, Upper Arlington, Westerville, West Jefferson, and Worthington, Ohio.