Our exotic granite countertops feature bold colors and designs that are sure to stand out!
Keeping up with the modern times, granite has been a great material used in kitchens and bathrooms. Its natural colors and patterns, in addition to its sturdy surface, have drawn public attention in the last few years. However, a new option has come to light: exotic granite. What's the difference between traditional granite and exotic granite? Exotic granite incorporates bold colors and larger designs which, unlike traditional granite, are not consistent. This new line of countertops is gaining popularity. Exotic granite countertops are in, and our team at The Granite Guy can help you incorporate this exciting new resource into your home.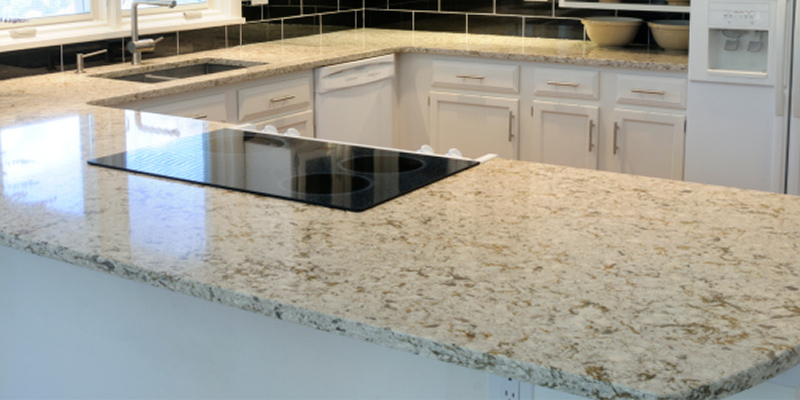 With exotic granite countertops being so new to the industry, it can be tough trying to acquire this type of granite in Worthington, Ohio. True to their name, exotic granite countertops hold unique colors and patterns in each slab. Fortunately, at The Granite Guy, our team has collected a wide selection of options for you to peruse and choose from.
What's also rare about our company is rather than present you with a small square of granite, we instead will showcase full slabs – that means you can get a better idea of how each piece would look in your home instead of trying to second-guess yourself and end up with the wrong design. If you're looking to make a statement in a room, we highly recommend exotic granite countertops. This luxurious addition to a kitchen or bathroom is sure to please you and your guests. Call us to learn more.
---
At The Granite Guy, we offer exotic granite countertops for customers in Columbus, Delaware, Dublin, Gahanna, Grove City, Hilliard, Lewis Center, New Albany, Plain City, Powell, Upper Arlington, Westerville, West Jefferson, and Worthington, Ohio.