With so many benefits, it's no wonder that granite kitchen countertops are so popular in residential areas.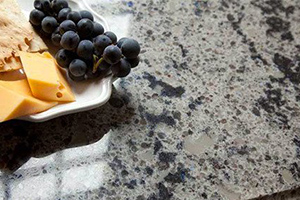 In these modern times, granite has become a popular material to use in the home, mostly for the kitchen. Its durability, glossy surface, color and design can truly bring out the elegance in any room. With the kitchen being the center of family gatherings and social events, why not incorporate granite kitchen countertops to bring out your personal style? At The Granite Guy, we believe that granite kitchen countertops are a great investment for any home. Here's why:
Granite comes in a variety of designs and colors
Its durability is excellent in handling hot and cold surfaces
Each slab is unique
Its glossy, reflective surface helps to enhance the light and colors of your kitchen
With so many benefits, it's no wonder that granite kitchen countertops are so popular in residential areas. When choosing the type of granite you want in your Westerville, Ohio home, we highly recommend that you follow these steps in order to enable a smooth installation:
Showroom – Take your time viewing sample slabs and checking pricing in order to make the best decision for an aesthetically pleasing kitchen.
Sink – This may seem like a minor feature, but choosing the right sink is key to your granite kitchen countertop installation and should be geared towards your personal kitchen habits.
Backsplash – Decide whether or not you will add a backsplash to your kitchen.
Faucet Layout – Make sure to let the fabricator know your faucet layout so that the appropriate number of holes can be drilled in the granite.
Installation – Installation should only take a few hours, but you will need to wait 24 hours before the faucet can be installed.
If taken, these steps can help turn a stressful ordeal into a rewarding experience. We offer a wide variety of granite slabs to choose from. Contact us today to schedule an appointment.

---
At The Granite Guy, we offer granite kitchen countertops for customers in Columbus, Delaware, Dublin, Gahanna, Grove City, Hilliard, Lewis Center, New Albany, Plain City, Powell, Upper Arlington, Westerville, West Jefferson, and Worthington, Ohio.