Experience all the benefits granite countertops have to offer, in your Plain City home!
There are lots of naysayers out there who might try to tell you the cost of granite countertops will be too high, granite countertops are difficult to maintain, or they can be breeding grounds for bacteria and stain or scratch easily. But the truth is that the advantages of granite countertops far outweigh any disadvantages—and most of the myths floating around about granite countertops are not true.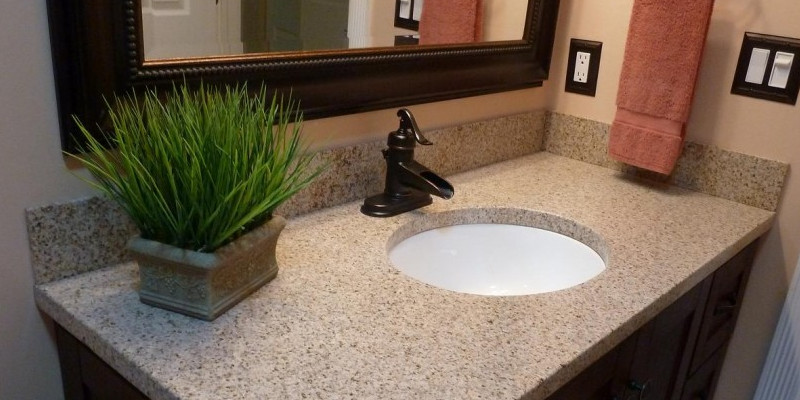 Myth: Granite countertops are too expensive.
Truth: Granite can be expensive, but it definitely doesn't have to be. At The Granite Guy, we have over 80 different colors of granite to choose from, and we have the best countertop prices in the Plain City, Ohio area.
Myth: Granite countertops are hard to care for.
Truth: Like any other kitchen counter surface, granite just needs routine cleaning. Wiping up spills quickly with water and a microfiber cloth and drying the countertops after cleaning will leave them sparkling and beautiful for years.
Myth: All granite countertops need to be sealed once every year.
Truth: It is unnecessary to seal your granite countertops that often. In fact, many types of granite don't need to be sealed at all. For those that do need to be sealed, however, you can purchase a high-quality seal that will last for up to 15 years.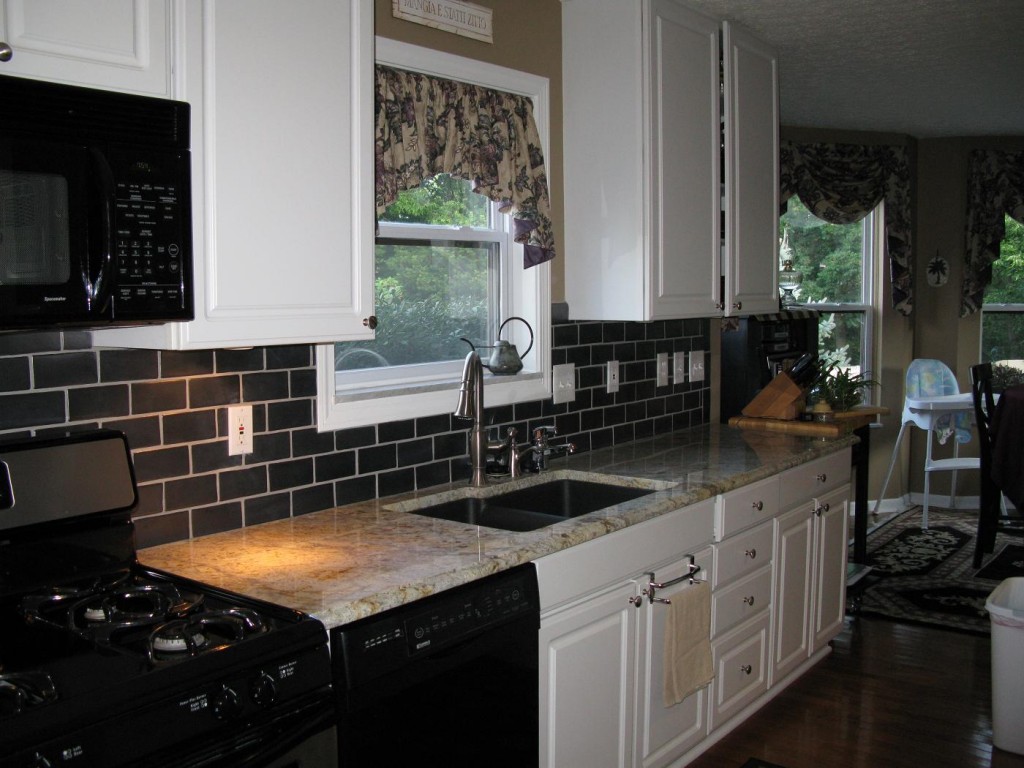 Myth: Granite countertops can easily be stained and scratched.
Truth: Granite is actually very stain and scratch resistant. If it does get scratched, it is easily repaired, and if it does get stained, the stain can usually be removed with mild soap, a poultice, or a commercial degreaser.
Myth: Granite countertops will make my family sick.
Truth: Granite doesn't hold bacteria or germs. As long as you clean it regularly, you have nothing to worry about.
If you'd like to experience all the benefits granite countertops have to offer in your Plain City home, contact us today at The Granite Guy in Worthington for a free granite countertop estimate.
FAQs About Our Granite Countertops
At The Granite Guy, we have extensive experience in cutting, shaping, and installing granite countertops. Because we have worked with this material for so long, we have a thorough understanding of its properties, and we can answer your questions about it. Keep reading to learn the answers to a few of our most frequently asked questions about our granite countertops.
Can I use knives on my granite countertops?
Granite countertops are extremely hard and durable, so if you want, you can chop food directly on the counter without using a cutting board—doing so will not hurt the granite. However, we don't recommend doing this, as the hard granite will cause your knives to become dull.
What's the best way to clean granite countertops?
Granite countertops are very easy to clean. In most cases, all you'll need to do is wipe down the counters with a solution of mild soap and water using a clean, damp cloth. If something spills on your granite counters, use paper towels or clean cloths to blot the spill (don't wipe), allowing the material to absorb the liquid. If you do this, the spill should come right up without leaving a stain.
Can I install my own granite countertops?
No, installing granite countertops is not a wise choice for a DIY project. Only professionals like those on our team have the necessary equipment to cut and shape granite. In addition, a granite countertop is extremely heavy, with many slabs weighing over 1000 pounds. Our team has the right equipment and experience to safely maneuver these slabs into place without hurting ourselves or doing damage, so we encourage you to leave this work to us.
---
At The Granite Guy, we offer granite countertops for customers in Columbus, Delaware, Dublin, Gahanna, Grove City, Hilliard, Lewis Center, New Albany, Plain City, Powell, Upper Arlington, Westerville, West Jefferson, and Worthington, Ohio.
Similar Services We Offer: