You will be delighted to learn the affordable cost of granite countertops during our quick quote process.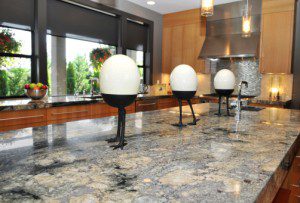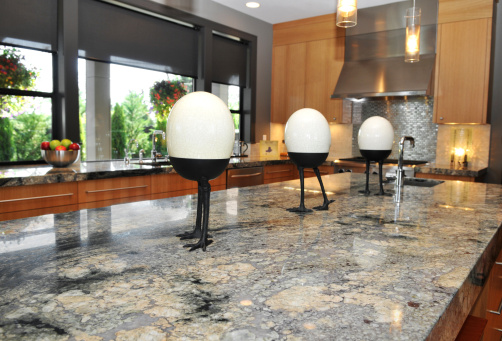 One of the most common questions we receive at The Granite Guy is about our granite countertop cost. We highly recommend granite countertops because they are both affordable and a high-quality product. Granite is one of the most popular options available because of its affordable price. You will love how simple it is to clean and maintain. Your countertops will remain in pristine condition for years to come.
One service we offer to every customer is a quickly provided quote tailored to your measurements. A price that is personalized to your kitchen will help you determine your preference of countertop materials. In our showroom, you will see full slabs instead of small samples, so you know exactly what your countertops will look like. We have over 80 colors available so you are guaranteed to find a slab that you love.
When you receive your quote, you will quickly understand why so many customers in the New Albany, Ohio area are excited about the granite countertop cost. Granite has many benefits for its affordable price tag. The durability of granite coupled with its irresistible beauty make it the perfect choice in any kitchen, not to mention that it will increase the resale value of your home and attract future buyers with its classic beauty.
At The Granite Guy, we will go the extra mile to ensure that you are 100% satisfied. We will help you to find the perfect countertops for your kitchen with our wide variety of options. Contact us today to learn more about granite countertop cost and our installation process.
---
At The Granite Guy, we provide granite countertop cost estimates for customers in Columbus, Delaware, Dublin, Gahanna, Grove City, Hilliard, Lewis Center, New Albany, Plain City, Powell, Upper Arlington, Westerville, West Jefferson, and Worthington, Ohio.