Choosing high-end granite countertops gives you a stunning and durable product that you'll enjoy for years to come.
Remodeling a home or building a new home in the Hilliard, Ohio area can be fun but also stressful. One of the most enjoyable parts of the process is getting to choose your own design elements and finishes that will truly incorporate some style and elegance into your home. Here at The Granite Guy, we love when our customers get to the part of the process where they can come and choose their countertop materials! No matter if you are working on a kitchen or bathroom, a newer or older home, there is a high-end granite countertop that is just waiting to be incorporated into your design here at The Granite Guy.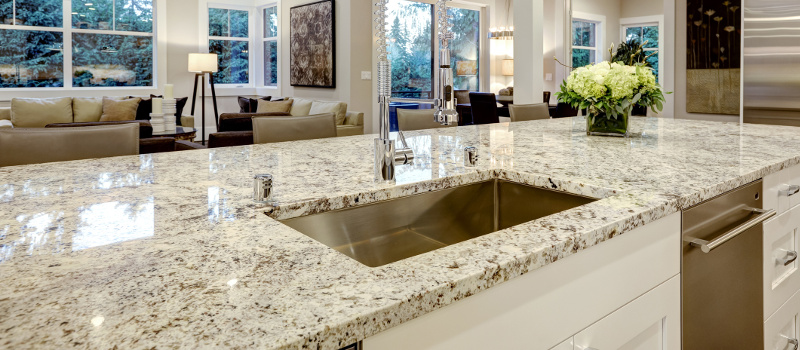 Granite, like many other natural materials, has natural variations, inclusions and striations that run through the rock, giving it its unique appearance. High-end granite countertops are more likely to have larger deposits of color and variation in the materials, providing your kitchen or bath with loads of visual interest in your countertop materials. In addition to the materials that you choose, when you are choosing high-end granite countertops with our team at The Granite Guy, we can help you select a slab that will work for your space, mix materials for added design interest, or help you choose a style of edging for your countertops for one more detailed element.
There are so many options when it comes to your high-end granite countertops that we know our team at The Granite Guy can help you find something that will work for you! Contact us today for more information or come visit our showroom directly.
---
At The Granite Guy, we offer high-end granite countertops for customers in Columbus, Delaware, Dublin, Gahanna, Grove City, Hilliard, Lewis Center, New Albany, Plain City, Powell, Upper Arlington, Westerville, West Jefferson, and Worthington, Ohio.