Granite countertop costs can realistically fit into most remodeling and new-build budgets.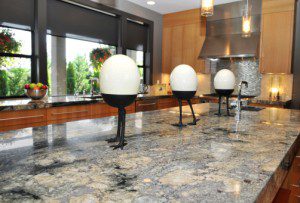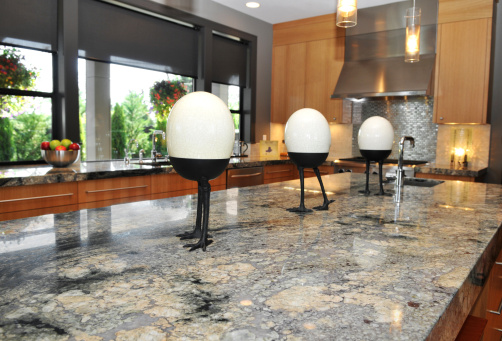 One of the biggest concerns that we hear from customers here at The Granite Guy is about the granite countertop cost and how to work that item into their budget. We understand that a kitchen or bathroom remodel can be expensive and you want to make sure your dollars are going to the best places. However, when it comes to granite countertop costs, you might find yourself pleasantly surprised when it comes to shopping with us.
At The Granite Guy, we work hard to keep our granite countertop cost not only competitive, but in many cases, a great and affordable option! Considering all the benefits of choosing granite countertops like the durability, their ability to increase the resale value of your home, and the fact that granite is so easy to clean, many people are choosing to look at the granite countertop cost as more of a one-time expenditure, especially since so many granite countertops are able to outlast other materials by many years.
At a better price than ever, you don't need to fear granite countertop costs when looking to improve your Hilliard, Ohio home's kitchen and bathrooms. Instead, all you need to do is come on down to our showroom and look at the variety of slabs that we have to offer at wonderful prices. Once you have chosen your slab, we will help you with the installation of your new granite countertop. We can even remove your existing countertop before installation.
With our team at The Granite Guy watching over your granite countertop cost, the only regret you'll have is not seeing our options sooner!
---
At The Granite Guy, we provide granite countertop cost estimates for customers in Columbus, Delaware, Dublin, Gahanna, Grove City, Hilliard, Lewis Center, New Albany, Plain City, Powell, Upper Arlington, Westerville, West Jefferson, and Worthington, Ohio.