Our team members can provide you with a quote for beautiful granite kitchen countertops.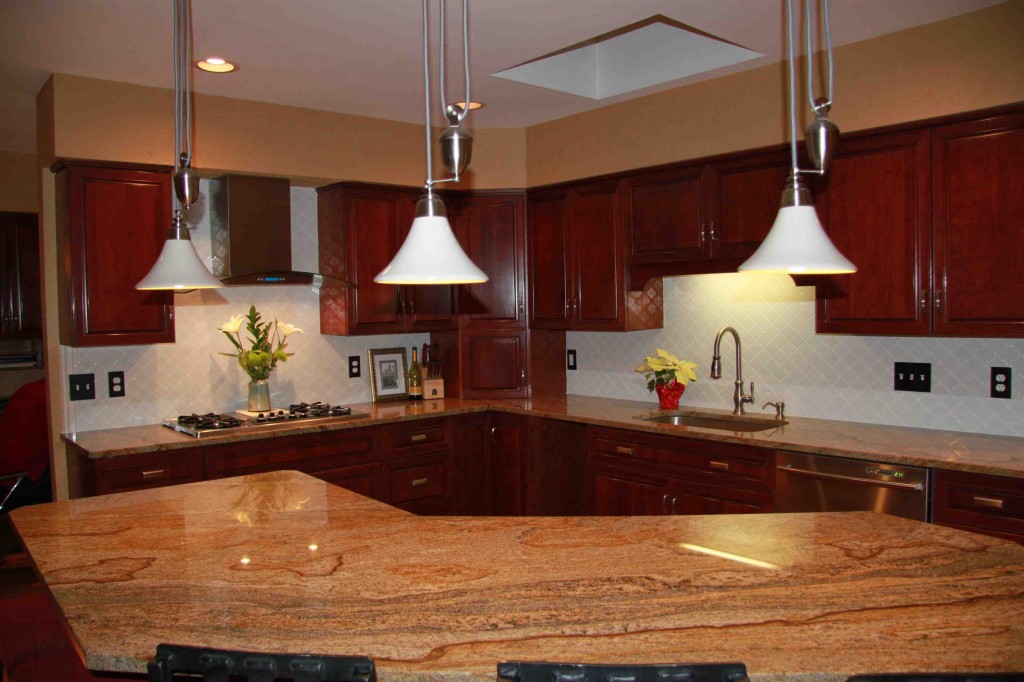 Granite kitchen countertops are extremely popular among homeowners, especially those who want a more modern, updated look. Replacing outdated countertop materials with granite can also add a lot of value to the home. Choosing granite kitchen countertops comes with many benefits. This stone is naturally beautiful and comes in a wide range of colors, patterns, and styles, giving you more options for your upgraded kitchen. This material is durable, which means you can place hot pans on it without worrying about causing damage. In fact, it's so strong that cutting directly on it will probably dull your knives before it damages the stone.
The color of granite does not fade, even if it's exposed to direct sunlight. If you've selected countertops with bold, eye-catching colors, you can be sure these colors will remain part of your kitchen's style for many years to come. Granite is also a non-porous material, which means it won't harbor bacteria or germs. Since granite is a natural stone, every slab is slightly different. You'll notice a few similarities between slabs, but no two pieces are identical. You'll have a unique look in your kitchen, no matter what style you choose.

Here in the Delaware, Ohio area, our team at The Granite Guy can help you find the ideal option for your kitchen countertops. We'll go over the benefits of granite with you, as well as show you our wide selection of options in our showroom. Our team members can also provide you with a quote for beautiful granite kitchen countertops. Contact us today for more information about this highly sought-after material.
---
At The Granite Guy, we offer granite kitchen countertops for customers in Columbus, Delaware, Dublin, Gahanna, Grove City, Hilliard, Lewis Center, New Albany, Plain City, Powell, Upper Arlington, Westerville, West Jefferson, and Worthington, Ohio.