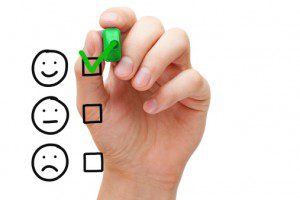 We're happy to announce that we were an Angie's List Super Service Award winner in both 2013 and 2014 for our quality countertops. This award is highly coveted and recognizes companies that have provided commendable services to members of their community during the previous year.
In order to win one of these awards, you have to meet certain eligibility requirements, which are strict and can be difficult to meet. For example, on Angie's List, you have to have an overall rating of an 'A', an 'A' rating on your recent grade, and an 'A' rating on your review period grade. These company ratings are updated on a daily basis by customers who visit the site. When giving a company a grade, reviewers can give the business a grade of A-F in several different areas. Some of these review categories have to do with professionalism, punctuality, and price.
You also have to pass a company background check, stay in good standing with Angie's List, and abide by this review site's different operational guidelines. In many situations, only a small percentage of companies serving a particular area are able to win one of these awards.
We think that winning this award two years in a row is a reflection of our commitment to providing quality countertops and workmanship. If you want to know more about what makes our quality countertops stand out or want to let us help you with your bathroom or kitchen remodel, give us a call at The Granite Guy today.