Whether you're building your new home or simply updating your kitchen, choosing a material for your kitchen counters can be an exciting experience. Granite is one of the more popular choices, so here are some reasons why you should go with granite for your kitchen counters.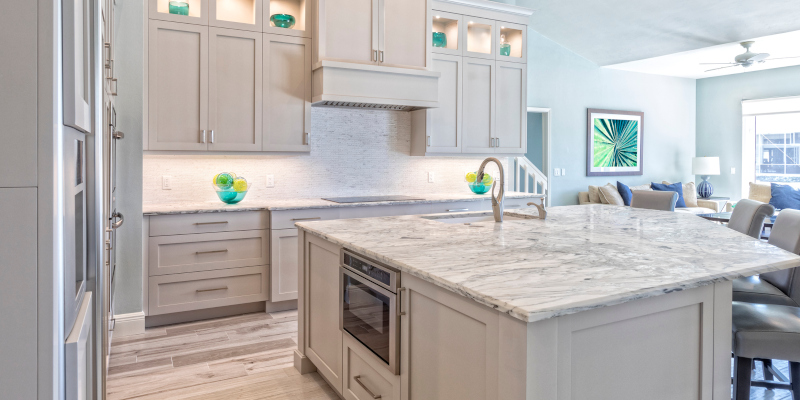 It's affordable. Granite is more affordable now than it has been in the past, so if you're looking for a beautiful material for your kitchen counters without breaking the bank, granite is an excellent choice.
It's customizable. No two slabs of granite are exactly the same in terms of appearance, making it easier to find a piece that will stand out and give your kitchen a look that is uniquely yours. Here at The Granite Guy, we have over 80 granite colors on display for you to consider as you design your kitchen's appearance.
 It's durable. You want your kitchen counters to be able to hold up over time. Granite is a very tough material that doesn't chip or scratch easily. We even use a 15-year sealer to make sure your kitchen counters stay good to go for years to come.
It's bacteria resistant. With all the spills and messes that inevitably happen in the kitchen, it's important to make sure that your kitchen counters won't pose a risk to your family's health by absorbing harmful bacteria. Granite is not a porous material, meaning that bacteria and dirt can't penetrate its surfaces, so you can rest easy knowing that your kitchen counter isn't holding onto harmful bacteria.

If you're looking for the perfect material for your kitchen counters, be sure to check out the many benefits that granite kitchen counters can offer you and your family.