At The Granite Guy, we strive to provide Columbus, Ohio area homeowners with the best kitchen countertop services. One of the most reliable countertop materials we have to offer is quartz. Quartz is a hard, durable, natural rock that gives off a glassy appearance due to the presence of silicates. When used on kitchen counters, its luster gives your kitchen an ultramodern feel.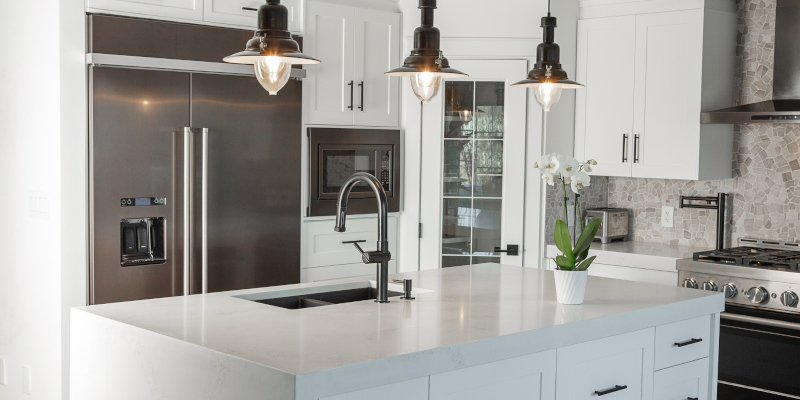 There are several reasons we stand out from the competition when it comes to services for quartz counters.
Our variety. We pride ourselves on having different colors and styles of quartz slabs for your kitchen counters. This means you won't have to settle for a design that does not blend with your desired décor.
We offer reputable brands. Our collection of countertop slabs features a few excellent brands. We sell renowned quartz counters from brands such as Silestone, Hanstone, and Samsung Radianz, which will be sure to give your kitchen the elegance it deserves.
We do the work for you. Once you have decided on your quartz counters, leave it up to our team of professionals to handle all the fabrication and installation. This will save you a lot of time and effort.
We are a BBB-accredited organization. We will always prioritize your satisfaction above anything else, meaning you won't have to compromise on your dream kitchen décor.
Our pricing. You can always count on us to install your quartz countertops at a competitive rate.
If you want to learn more about quartz counters or get a free quote, get in touch with us today.