Are you in the market for new kitchen countertops? You want a kitchen that is beautiful, easy to use, and well worth the time and money you've invested. The countertops in your kitchen are one of the most important of these decisions because countertops are the most frequently used feature in a kitchen and one of the most noticeable features in the aesthetic of your home. How can you find quality kitchen countertops?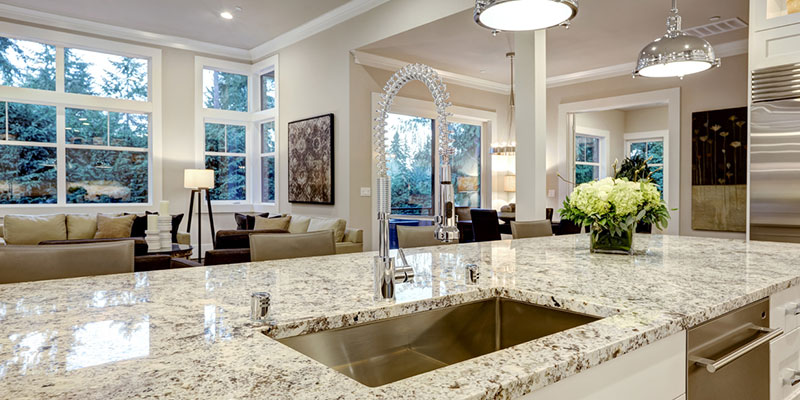 First, you want to find a company with a broad selection. There are hundreds of options in quality kitchen countertops. A broad selection means you are not limited to only one type of counter or only a few options within that type.
Second, look for a company that has a strong understanding of the advantages and disadvantages of all their products. Don't be afraid to ask questions and express your priorities. A well-trained and knowledgeable employee will value this because it will help them better help you select a product you will be happy with.
Third, choose a company with a great reputation for excellent service. You can likely find quality kitchen countertops from many different companies, but it is much more challenging to find a company that can install them with precision and provide you with a great customer service experience.
At The Granite Guy, we are your best option for quality kitchen countertops in the Columbus, Ohio area. We have a wide selection of beautiful, high-quality materials, including granite and quartz. Our knowledgeable and friendly staff can help you find a countertop you love aesthetically and that will suit your needs. Our goal is your 100 percent satisfaction with our work. Come and visit our showroom today to see our beautiful selection in quality kitchen countertops and learn more about our service.