Imagine doing research for your kitchen remodeling plans and coming across quartz and quartzite kitchen countertops. Sounds confusing, right? One of the most common questions we receive at The Granite Guy is what the difference is between quartz and quartzite countertops.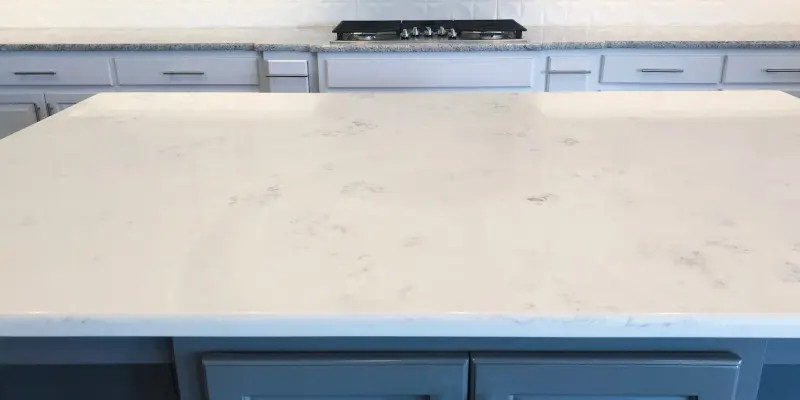 Seeing as both materials are natural stone options that share the word "quartz", this is pretty understandable. If you want to know which is which, there are a few key distinctions you should understand about the materials.
Quartzite forms when quartz and sandstone are subjected to extreme heat and pressure. Therefore, quartzite is a metamorphic rock, while quartz is igneous.
Quartzite kitchen countertops have a smaller color range than quartz ones. Since you can artificially introduce pigments to quartz during fabrication, its countertops can be of various colors. On the other hand, quartzite kitchen countertops mostly have neutral colors, such as white, beige, and gray.
Quartzite slabs are precisely cut from natural quartzite, meaning that quartzite kitchen countertops come from natural stone. On the other hand, quartz slabs are often engineered by blending loose quartz, resin, and pigments. Although the slabs are technically made of natural stone, they are cast in molds rather than cut from the source.
Quartzite kitchen countertops usually require a sealant to regulate their porosity. This is because raw quartzite is a very porous material. On the other hand, quartz kitchen counters don't necessarily require a sealant, although a polished appearance is always a welcome addition.
To learn more about all our natural stone countertop selections, visit our showroom in Columbus, Ohio.