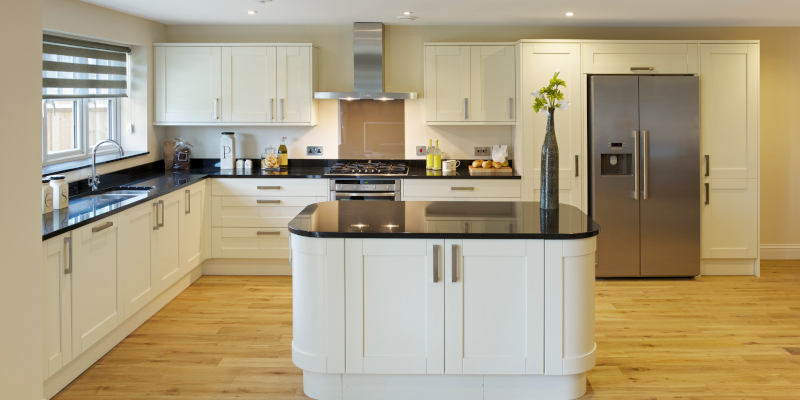 Granite counter tops can be finished in different ways. They can be polished, brushed, flamed or honed – each method adds a unique texture and look to the stone.
The most common is a polished finish because of two key benefits. Firstly, it will provide an elegant and distinct look. This type of finish is an especially good choice for kitchens. Secondly, granite counter tops with a polished finish are easier to maintain than other finishes. And in terms of aesthetics, the sparkling appearance will highlight all the colors in the stone.
Honed finishes are becoming increasingly popular, as well, for newly installed counter tops. While the finish is smooth, it's less shiny than a polished finish. The less shimmering look will give your home a more contemporary and casual feel, while still maintaining the elegance of granite.
The only drawback about honed finishing is that it tends to show more stains than other finishes. But don't let this deter you from choosing it. As long as you make an effort to maintain, clean and care for your honed granite counter tops, they'll be just fine. There are certain sealers to help keep honed finishes stain-free.
A flamed finish is created by exposing granite to extreme heat, followed immediately by extreme cooling. This causes the stone to melt, and in the process, some crystals are shattered. This leaves the granite with a rich, textured surface.
At The Granite Guy, we offer new construction, installation, and replacement of granite, marble & quartz counter tops in the Columbus, Ohio area. We work with homeowners and general contractors, and are accredited with the BBB. Contact us today for more information or to receive a quote.