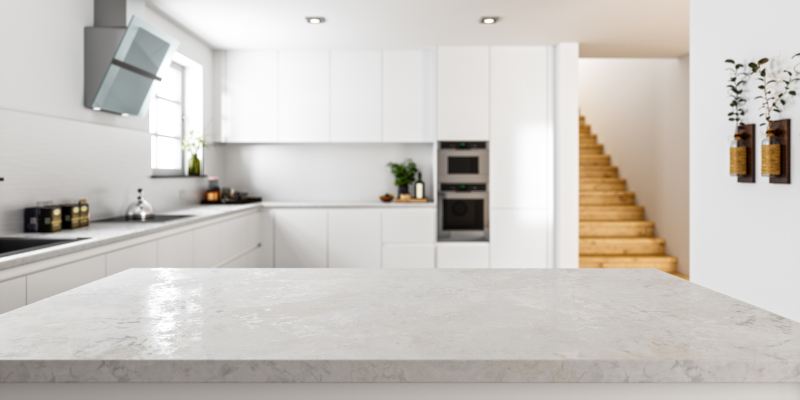 Are you tired of your kitchen countertops?  Are they chipped, cracked, stained, or damaged?  Do you feel like they are making your home look and feel outdated?  Have you been dreaming of beautiful, sleek new kitchen countertops?  If these questions are any indication of how you feel about your kitchen countertops, you should consider having quality kitchen countertops installed in your home.
Quality kitchen countertops will not only look great and make you feel better about your kitchen, but they can also increase the value of your home.  Your home will appraise for more, giving you instant equity.  If you plan on selling your home in the future, new countertops will attract buyers and will make it possible for you to get more money out of your home.
New countertops can be installed right on top of your current counters, so you do not have to worry about getting new cabinets if you do not want to. Quality kitchen countertops can also be installed on new cabinets, so no matter what you choose to do, new countertops are possible. You can choose from beautiful materials like granite and quartz that are sure to look good on any cabinet.  New countertops will look beautiful and will make your home look impressive.
Come visit The Granite Guy showroom if you are interested in quality kitchen countertops.  We can show you what different options we have available for you.  We have full slabs of granite and quartz countertops in our showroom so you can see exactly what your new countertops will look like, not just see a tiny sample. We can help you transform your kitchen into a space you will love.