Granite countertops are a lovely addition to any kitchen. When you choose granite countertops, you are choosing a durable, naturally beautiful material that works hard for you. Hard as stone (because it is one), granite is strong and able to hold up to the busiest of busy kitchens. If you are considering granite kitchen countertops, then we have some dos and don'ts to help you care for them.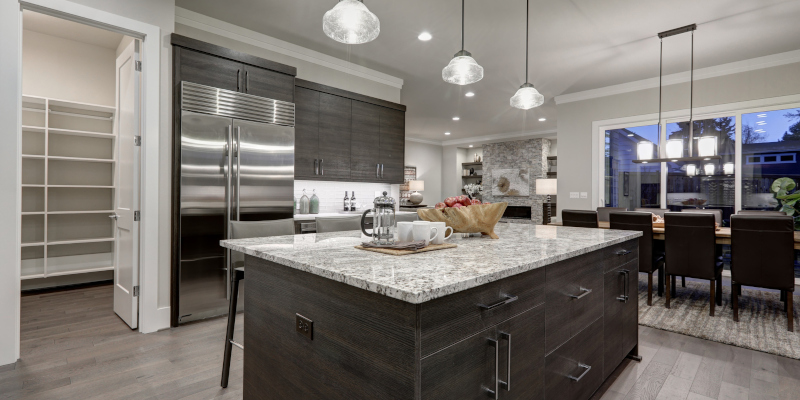 Do use proper cleaners. Granite kitchen countertops are a great choice because they're relatively easy to keep clean. Choose cleaners that are specifically formulated for granite countertops for a clean you don't need to worry about.
Do keep your granite kitchen countertops sealed. Sealing granite countertops is the best way to protect them over time, particularly over frequently used areas. You can check the seal on your granite by carefully placing a drop of water on your countertop– it should bead up rather than be absorbed.
Do inspect a slab before installation. Granite is a natural material with variations. The best way to decide on your countertop is to select your specific slab whenever possible.
Don't use harsh cleaners or abrasive scrubbers. While these won't harm the stone itself, they may weaken or scratch the seal, which can be unattractive and damaging. Avoid acidic cleaners or harsh and abrasive sponges, pumice stones, etc.
Don't use your countertops as a cutting board. Granite countertops are wonderfully durable and will certainly hold up to your knives. However, your knives will likely dull if you use granite countertops as a cutting surface.
For more information about caring for granite kitchen countertops, please contact us today at The Granite Guy.