Cost is one of the most important considerations when choosing a suitable kitchen counter material. Materials like tile are inexpensive but significantly reduce your kitchen's aesthetics. Furthermore, a general rule of thumb is that the cheaper the countertop material, the lower its durability. This will often translate to higher maintenance costs in the long term, which nullifies the whole point of cheap kitchen counters.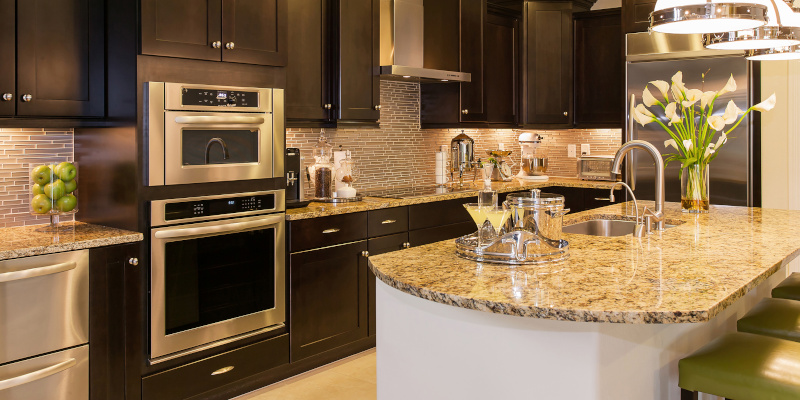 An advantage of high-end kitchen counters, besides their appearance, is their high durability, which means lower maintenance costs for your kitchen. So, if you are willing to part with a few extra bucks to get that lasting and desired kitchen décor, you should consider the following kitchen counter materials.
Granite is probably the most popular kitchen counter material, partially due to its relatively low cost and versatility. It allows you to experiment with either contemporary or more traditional kitchen décor.
The glassy luster of quartz gives it an ultramodern appeal. Quartz countertops are available in a variety of colors and textures. Alternatively, you may ask us for a custom quartz color during fabrication, which is more than possible to achieve.
Marble is the most expensive countertop material due to its outstanding elegance. You will want a marble kitchen counter in a relatively low-use kitchen area to maintain its beauty. Nevertheless, it will develop a patina (thin layer) over time whose color you might find quite appealing.
At The Granite Guy, we pride ourselves on our ability to provide durable, low-maintenance kitchen counters. Our 15-year sealer means you won't have to worry about your high-end natural stone countertop's maintenance for a long time.