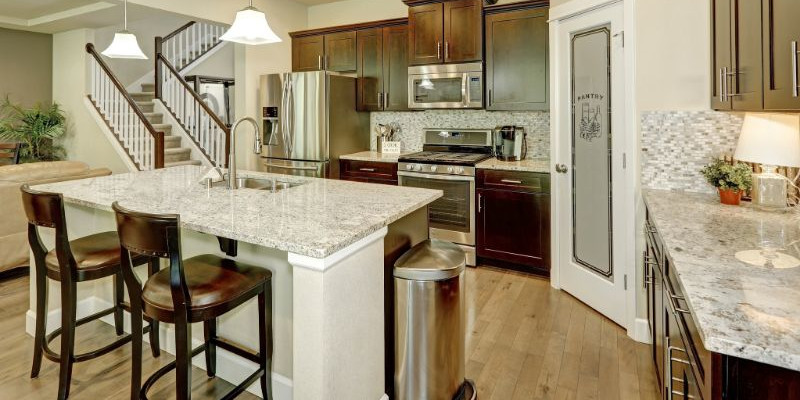 For many homeowners facing a kitchen or bathroom remodeling project, the process can seem overwhelming.  This may be your first experience with the vast world of home improvement, or maybe just your first project involving counters.  You've spent hours researching different materials (now you are basically an expert and could start your own business advising fellow remodelers!) and you've decided on granite. Now what? We're here to offer some help with what you should look for when you go shopping for your granite counters.
First, make sure you go to a showroom.  Don't just choose something online.  These are going to be your granite counters in a very personal space.  You want to make sure you like them in person and not just in a picture.
Second, if you walk into a showroom and all they have to show you are the small tiles of granite, walk out.  You can't choose your counters based on a square foot of granite.  One sign of a good store or granite supplier will be the large slabs they have on display for your perusal.
Next, keep your kitchen or bathroom in mind when choosing the colors and patterns.  You might love a slab of granite when you see it in the showroom, but it might clash horribly with your paint colors, flooring, or backsplash.  Unless you're willing to have your entire remodel revolve around which granite you choose for your counters, make sure you have something with you for reference (paint swatches, pictures, etc.).  A cabinet door and sample of your flooring can also be extremely helpful.
Finally, have fun!  There is a reason shopping is sometimes called "retail therapy"!  Enjoy the showroom and the experience.  You'll have a great time resulting in your very own gorgeous granite counters.