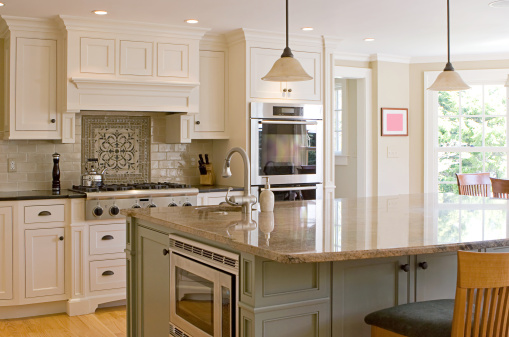 Have you recently decided that it's time to remodel your bathroom or kitchen? If so, you'll soon realize that many of the decisions only get more complicated from here. While choosing to renovate your house is an exciting idea, there are many more important decisions ahead of you as you decide what options are best for your preferences, needs, and budget.
If you are hoping to just a make a few minor upgrades in your home, you will want to choose something that is easy to install — especially if you are completing the remodeling yourself. Any homeowner who has ever remodeled their home certainly understands and recognizes that these "small" remodels can often grow beyond the original scope and plans. If you can find an affordable option to have an independent contractor remodel your kitchen or bathroom, it will save you plenty of headaches in the long run.
Although we can't make all of these decisions for you, we can help you with choosing the best new countertops. If you are looking for a quick and easy fix, a laminate or other artificial countertop may be the simplest to install. Unfortunately, these countertops don't last nearly as long as their natural stone counterparts.
Countertops made of stone, such as granite, marble, or quartz, are much more likely to be a lasting remodel in your home. It's easiest to have professionals install this type of countertop in your kitchen or bathroom for you.
Although it may seem to be relatively more expensive, these attractive stone countertops add a visually stunning finish to any kitchen or bathroom. Often, the best of these countertops will last through multiple remodels, saving you trouble for years to come. You get what you pay for, and with the best granite and stone countertops, you can expect one thing: lasting quality!