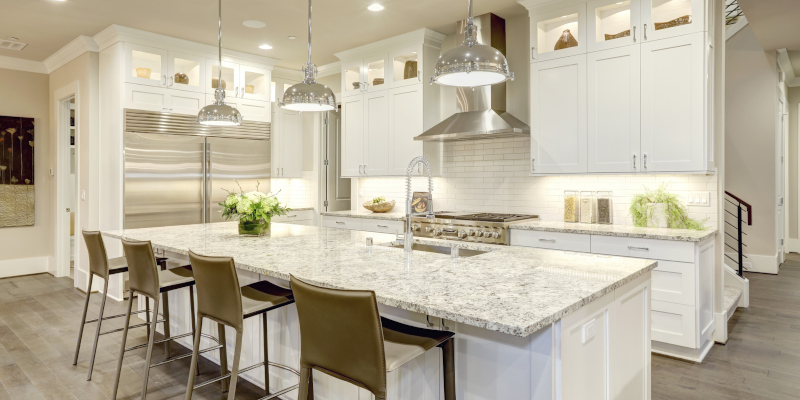 You have been dreaming and planning your new kitchen or bathroom for a long time. Maybe you have made some sketches on paper and possibly have an entire Pinterest board full of ideas that make this project all you can think about. We get it! We are excited for you and would love to help walk you through the process of selecting the perfect look and feel for your new kitchen or bathroom. There are many companies that offer countertop installation. The Granite Guy is a step above the rest for a few reasons.
Customer Care – We have immense pride in providing our customers with the very best experience from start to finish. We value all of our customers. We understand that your time is important to you, and therefore it is important to us. We work very hard to help you in a quick and timely manner.
Selection – We have a large showroom with over 80 full slabs of granite samples to help you make the right countertop choice. We are extremely educated in all stone surfaces and are here to help you to make the right choice for you and your family.
Reputation – Our reputation speaks for itself. Just read any of our amazing testimonials online! We are Better Business Bureau accredited and in good standing. We do all we can to make sure our customers are happy and satisfied with the quality and care that we put into their homes.
When you are ready to start the process of selecting your new countertops, please give us a call or stop by our showroom. We would love to help you design, select, and install your countertops. We are happy to put together a quick quote and start this fun process with you.