Quartzite countertops are not as well known as some other types of countertops like marble and granite. And they often get confused with quartz countertops. Quartzite countertops are not the same as quartz countertops. Quartzite countertops have their own benefits and advantages that make them an excellent choice for many families and homes. Some of the awesome benefits of quartzite countertops are: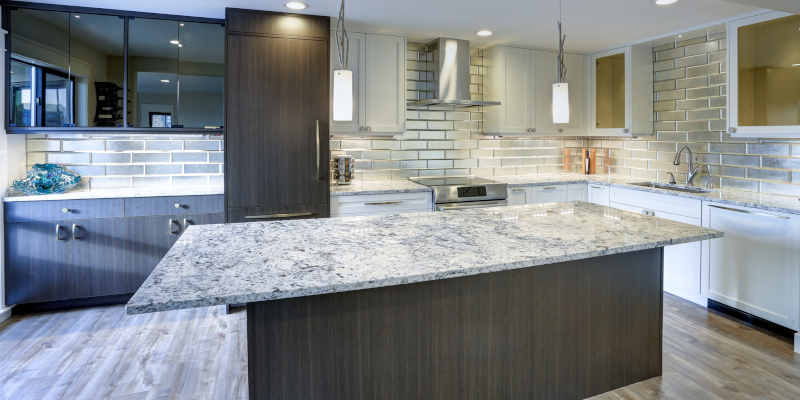 Marble Look Alike – Quartzite countertops can look extremely similar to marble but without the high price. Quartzite is also a lot more durable than marble and a lot less likely to scratch or stain.
Durable – Quartzite countertops are durable, even more durable than granite. Most quartzite countertops are more dense and less porous than granite countertops.
Low Maintenance – The maintenance for quartzite countertops is pretty simple. You will want to clean up spills with a wet rag and a little soap. It is recommended to seal your quartzite countertops because they are porous. They are difficult to scratch but you still shouldn't use an abrasive cleaner so that you don't strip the sealant from the countertops.
Colors – Quartzite countertops come in beautiful natural occurring colors. There are fewer color options because they are a natural stone product. Typically, the main color is white or cream. They can also be found in grays, browns, greens, blues, and red.

If you would like to see what we have to offer in quartzite countertops or to discuss more about this great product, then stop by The Granite Guy in Worthington, Ohio. We are happy to help you in any way that we can.