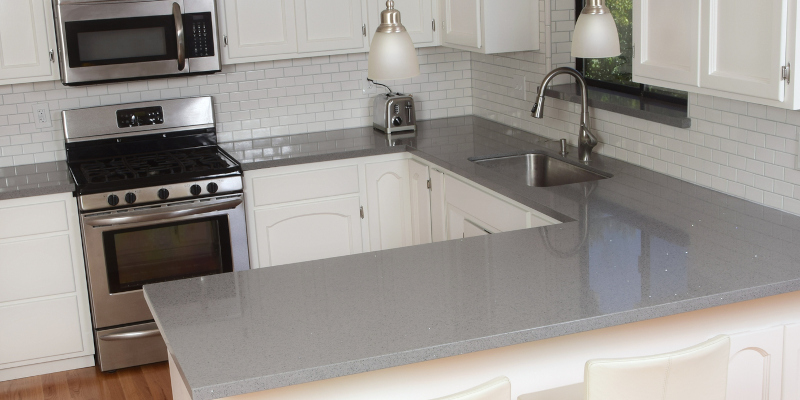 Marble countertops are a beautiful addition to any kitchen or bathroom. They are luxurious in their appearance, but they do require some preventative care, as well as some routine maintenance. The high maintenance that comes with these very attractive countertops may not be for everyone. If you love the look of marble, but want something with less maintenance, we suggest you look into quartzite countertops.
Listed below are some of the key features of quartzite countertops that are starting to attract more and more homeowners.
Quartzite is considered a rare material similar to marble. It requires specific tectonic plate activity to be created, which means that it can only be found in specific locations.
Quartzite typically comes in whites and grays, which gives it a similar appearance to marble.
Quartzite is a harder material than marble, which means that it is less susceptible to scratches and stains.
Quartzite is a non-porous material and therefore does not need to be resealed.
Quartzite countertops are quickly becoming more and more popular in the design industry. Many homeowners appreciate that their countertops are a natural stone product with easy care and maintenance. Quartzite is more durable and has less maintenance, which makes it a win-win for many busy families looking for high-end countertops.
Contact us today at The Granite Guy to discuss any questions you may have about quartzite countertops, or stop by our showroom to see the large selection of samples that we have to help you make the right choice for your home.