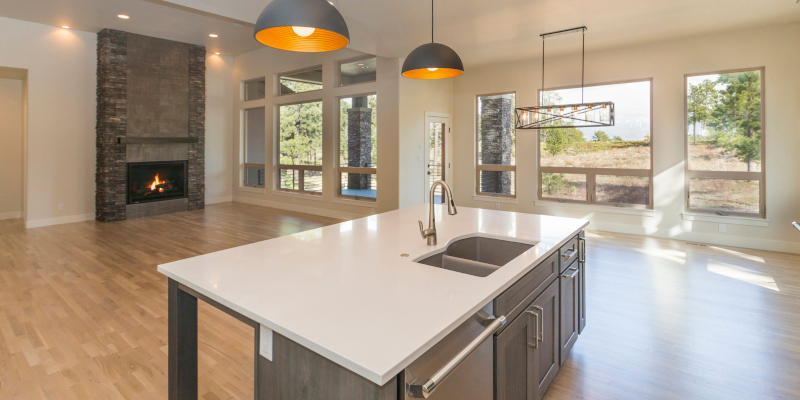 The kitchen is the heart of the home. It's where families and friends gather and where memories are made. From sun up to sun down, you may be using your kitchen for cleaning, chopping, creating, and more.  You need a countertop that can live up to the challenge. Quartz kitchen countertops may be the best choice for your busy kitchen.
Stain-resistant– Quartz is non-porous, so as you cook with oils, chop tomatoes, pour a glass of wine, or hand your toddler his juice, you can know that none of it will stain your countertops.
Easy clean-up– Another benefit of quartz being non-porous is that it won't harbor bacteria or viruses, and all of those spills can be quickly and easily removed with a simple wipe-down.
Durable and strong– Quartz kitchen countertops have more durability than other countertop surfaces, as they are made from one of the toughest materials, making them less likely to chip or break.
A wide variety of colors- If you're going to be spending a lot of time in the kitchen, you want a look you'll love. At The Granite Guy, we have quality quartz in a wide variety of colors and styles, so you're sure to find the perfect countertops for your style.
Low-maintenance- Quartz kitchen countertops are long-lasting and don't need to be resealed like other countertop surfaces.
If you're looking for new countertops for your busy kitchen, quartz kitchen countertops are a great choice, and here at The Granite Guy, we can help you find the best option for you and your family.