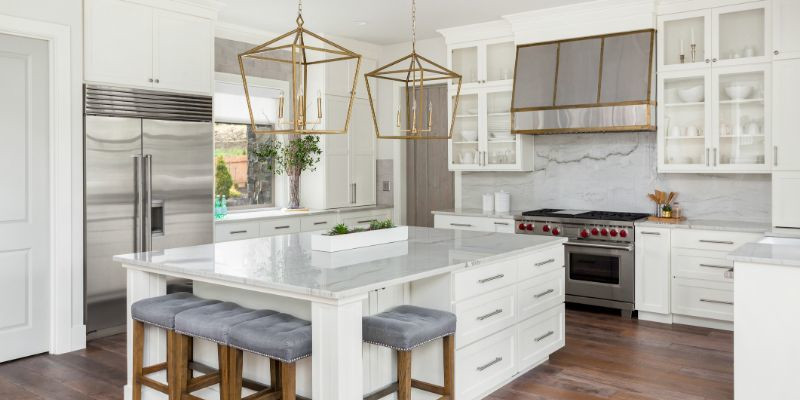 There's nothing more beautiful than nature. That's why quartz kitchen counter tops offer an enduring, timeless beauty to spaces. By combining natural materials and colors in your design, you can also create a sense of longevity and serenity. When neutral colors are used as a base color concept, you can transform your kitchen into a modern indoor sanctuary.
Quartz, also known as engineered stone, is a fantastically hygienic surface for kitchen counter tops. Because quartz kitchen counter tops are non-porous, germs and dirt won't get left behind after cleaning. Let's look at some other reasons why quartz kitchen counter tops are so popular.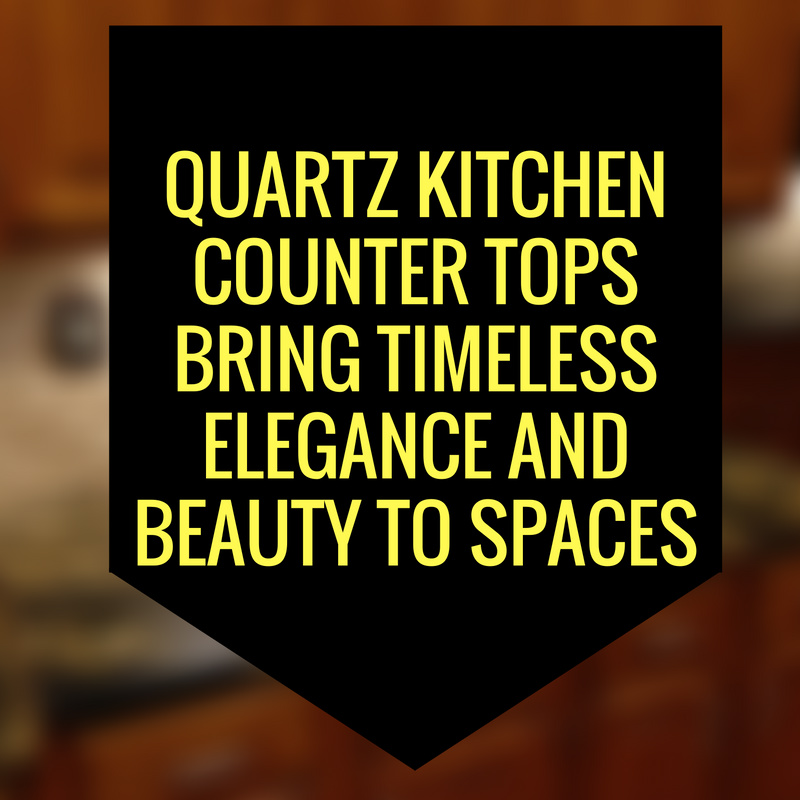 Low Maintenance: Counter top materials should be low maintenance and beautiful. Unlike natural stone, such as marble or granite, quartz needs no maintenance beyond daily wiping with household detergent. If you want extra shine after cleaning your quartz kitchen counter tops, spray window cleaner on the surfaces and wipe dry with a paper towel. This also reduces the amount of dust attracted.
Scratch Resistant: High-quality counter tops must be durable and stand up well to constant use. Scratch-resistant quartz kitchen counter tops will retain their smooth, cool polished finish for many years. However, take care not to expose them to excessive heat.
Strength: Engineered stone is super strong, and yet it is significantly more flexible than granite, which means it's less prone to cracking and chipping.
Stain Resistant: The quality of the manufacturing process ensures that quartz kitchen counter tops are non-porous, so the surface is naturally resistant to stains. Natural stones like marble and granite are porous, which is why they need to be sealed.
For the best quartz kitchen counter tops in Columbus OH, contact us at The Granite Guy. We have the best prices in town, and our selection has over 80 different colors for you to choose from. Request a free estimate today!