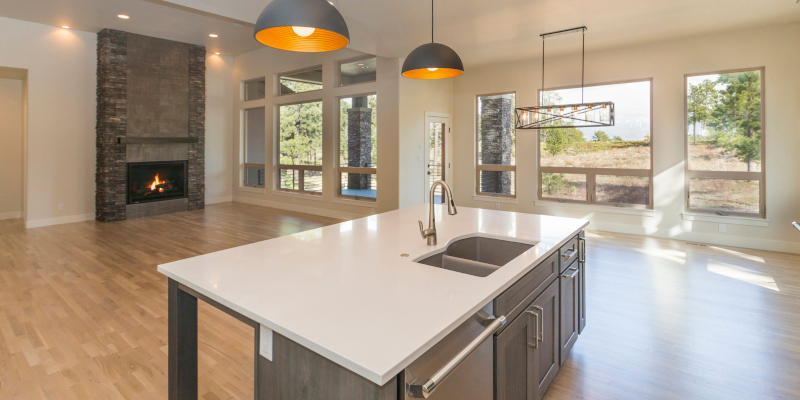 In the past few decades, Americans have been saying goodbye to laminate countertops, opting for natural stone surfaces instead – marble, soapstone, granite and even cement. But there's another top contender on the market in the form of engineered quartz.
Although some quartz counters are made from slabs of quarried stone, the new engineered version is manufactured through a process where 5% of polymer resins are mixed with 95% ground natural quartz. The end result is a low-maintenance, super-hard, natural stone look that's available in a dazzling range of colors.
Just like natural stone, quartz counters allow for edging options. But, unlike stone, engineered quartz also allows for other design possibilities because it's more flexible to work with. It's held in place with epoxy and glue instead of screws, so it can be used on big vertical surfaces, such as shower enclosures and backsplashes, without the seams and fissures that are often visible with natural stone.
At The Granite Guy, we offer new construction, installation, and replacement of granite, marble & quartz counters in the Columbus, Ohio area. We work with homeowners and general contractors, and are accredited with the BBB. Contact us today for more information or to receive a quote.