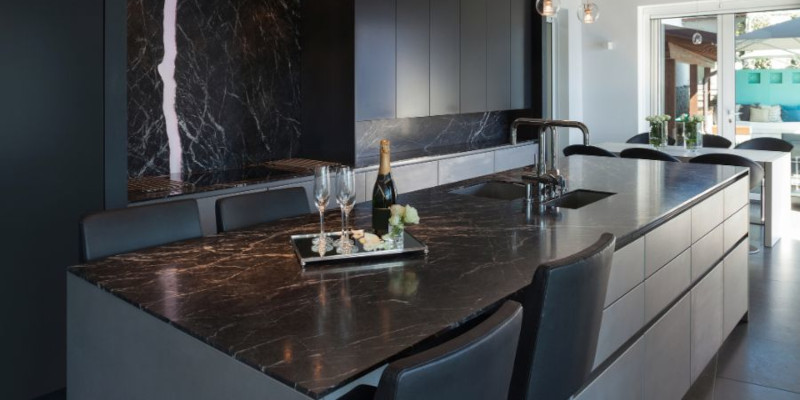 What is marble? It's a metamorphic rock that contains crystallized limestone. It has a luxurious surface that lends sophistication and warmth to spaces. Marble is rich with color variations and crystals and is available in a range of shades, including pink, green, black, cream and white.
Here are a few things you should know about quality marble countertops:
Edges, Overhangs and Thickness: Thickness varies from ¾ inch to 1¼ inches. The standard overhang is 1 inch to 1¼ inches. Edge options vary, but the most popular is straight.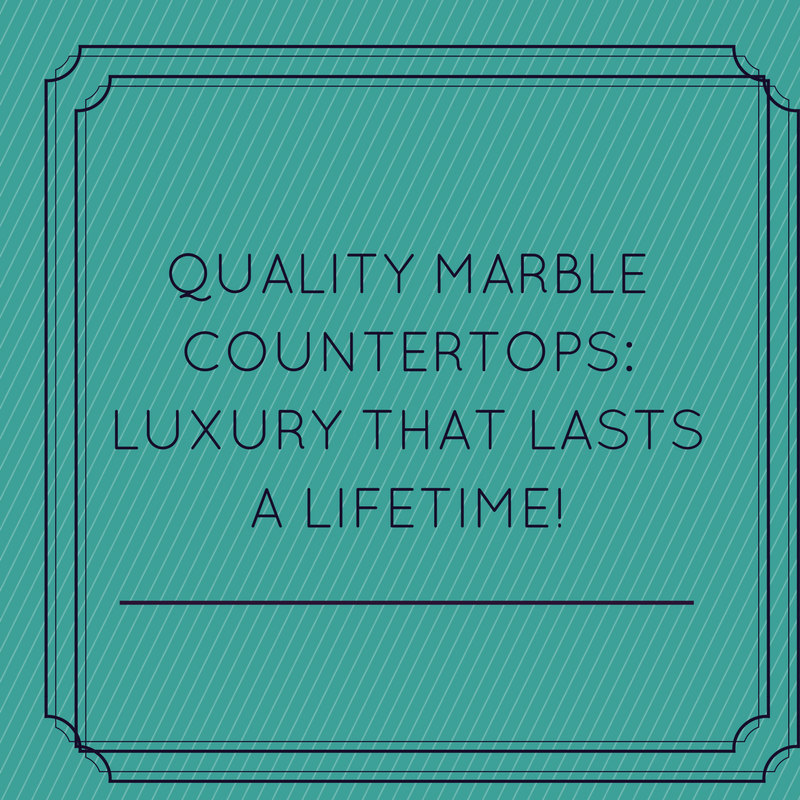 Types of Marble: Carrera is a blue-gray or white marble with soft veining that gives it a feel of old world charm. Calcutta/Calacatta is white marble with more distinctive grayish-brown veining.
Tiles or Slabs: Quality marble countertops can come as tiles or slabs. Slabs offer a seamless and solid look. If you want your countertops to be arched or curved, a seam will be needed. If you like the look of marble but find it too pricey, consider tiles.
Maintenance and Care: A little prevention goes a long way when it comes to keeping quality marble countertops looking like new. Set coasters under glasses, place trivets under hot pots and pans, wipe up any spills immediately, and use cutting boards when slicing food. Marble is vulnerable to etching, so be particularly careful with acids. Don't use vinegar to wipe the counters down, and be attentive when pouring orange juice.
Luxurious marble will last a lifetime. It might not be the most durable choice, but the cool and smooth surface makes it perfect for countertops.
For quality marble countertops in Columbus OH, contact us at The Granite Guy. We have the best prices in town, and our selection has over 80 different colors for you to choose from. Request a free estimate today!