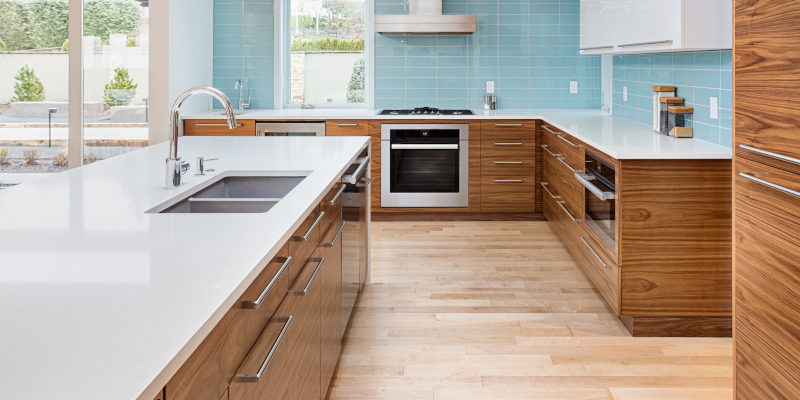 Although granite has been a consumer favorite for countertops for a number of years, quartz countertops are gaining momentum. According to a 2017 Houzz study, granite was chosen 41% of the time and quartz 40%. This may be due in part to the ever-growing variety of designs, colors, and patterns coming on the market. Quartz countertops are also growing in popularity because today's busy families prefer to avoid the maintenance needed with granite.
Quartz countertops do not need periodic re-sealing like some granite products do. Even though advances have provided for 15-year sealing for granite, the population at large still believes it must be done annually. This widespread, albeit incorrect, belief is spurring more interest in quartz countertops.
Another reason for the growing trend toward quartz countertops is the desire for lighter colors. A lot of granite is dark by comparison, and the neutral, light tones being offered by the quartz industry are more appealing to some homeowners. In fact, the look of marble is especially popular, and quartz countertops that mimic marble are one of the hottest products at the moment. Of course, quartz countertops are also available in darker colors if that is your preference.
If you are looking to improve your home and keeping with trends is important to you, going with quartz countertops is an ideal solution. It is easy to modernize your kitchen so that your home has increased value and marketability.
If you are in the Worthington, Ohio area and would like to know more about quartz countertops and see the many options, stop by and see us at The Granite Guy. We offer quartz countertops from the HanStone, Silestone, and Samsung Radianz lines that we are confident will meet your requirements. Let us transform your kitchen with this very popular countertop material!