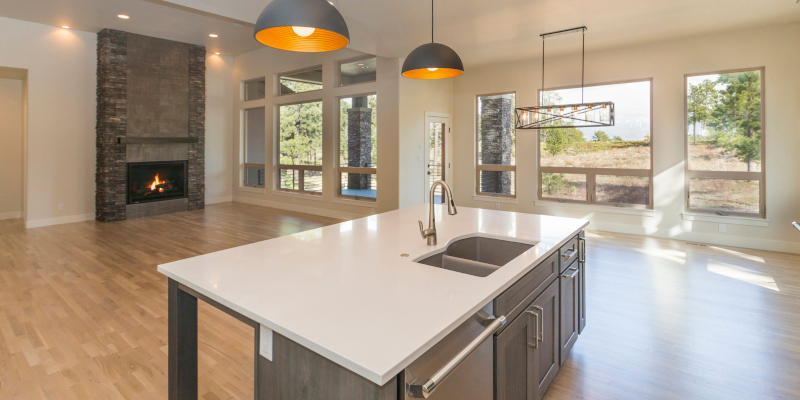 It is a common misconception that natural stone kitchen countertops are the best option because they are indestructible. After all, didn't that stone last for millions of years in the earth? While this may be true, there aren't chef knives, wine drinkers, and hurried chefs down in the earth where stone is found. Although natural kitchen countertops may not be indestructible, you have options available to you that are still highly durable.
Granite Kitchen Countertops – There are two reasons why granite is such a popular material for kitchen countertops. First of all, they are beautiful and unique. Second, they are very durable. This is not to say that they cannot be damaged, however. You should still use a trivet for hot pans, avoid dropping items on them, never stand on them, and use a cutting board when you chop up vegetables. You should also make sure to keep up with resealing them.
Quartz Kitchen Countertops – Quartz is fast becoming the most popular option for kitchen countertops, and although they too are not indestructible, they come pretty close. They are even more durable than granite, while also being stain-resistant. The key advantage to quartz kitchen countertops is that they do not need the periodic sealing that granite does.
In either case, don't toss out your cutting boards and trivets just yet. If you would like more information about granite or quartz kitchen countertops, stop by The Granite Guy showroom. We would be happy to show you what we have to offer and answer your questions.