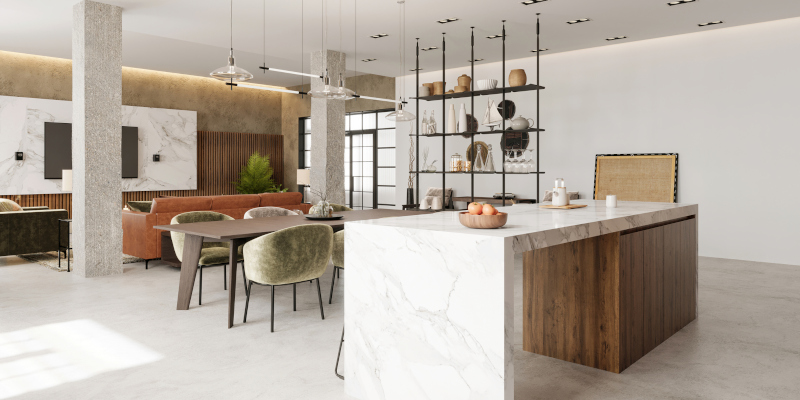 Marble countertops create a look of elegance and sophistication that you are sure to love, but to keep that love going strong, you'll want to make sure you treat them with care. Here are 5 tips for keeping your marble countertops looking their best:
1.   Use cutting boards and trivets or potholders. Marble is a soft material and can be etched or scratched, so keep a cutting board handy while you cook. Though marble is resistant to heat, using a potholder or other protectant will increase the longevity of your marble countertops.
2.   Wipe up spills right away– Vinegar, citrus and other acidic materials can harm marble, so don't let them sit. Wipe them up quickly with a soft cloth and mild soap or hydrogen peroxide.
3.   Spot Treat– Some stains happen, but many of them can be removed with a poultice paste. A quick search online can provide you all the advice you need to apply it.
4.   Clean Regularly– You can dust your marble countertops with a soft microfiber cloth. For a wet cleaning, spray a non-abrasive, mild cleaner and rub gently in circles. Do not scrub.
5.   Seal– Marble countertops should be sealed regularly to help prevent stains or damage. Our team members can help you learn if your marble countertop requires regular sealing.  One sign that your countertop needs to be resealed is if water drops do not bead up when they fall on the counter.
By following these simple habits, you can keep your marble countertops looking lovely. Come to The Granite Guy, and we can help you choose the perfect, elegant marble countertops for your home.