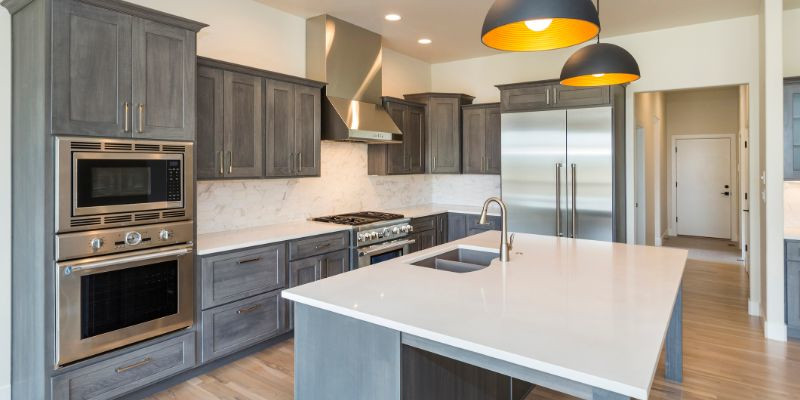 Appearances do count. When you try to sell your home, you should do all you can to put it in the best possible condition. You don't have to invest in a major overhaul, but there are some features that can be enhanced to improve value and visual appeal. Many buyers prefer quartz, marble or granite countertops to those made of linoleum and other cheaper materials. But the decision to install granite counters to help sell your home depends on different factors.
Visit neighbors and look at their kitchens. Also look at properties on the market that are similar to your selling price. If your kitchen isn't on a par with these, and it's appropriate for your neighborhood, then you should probably consider changing to granite counters before putting your house up for sale.
If you intend to live in your home for some time before selling, then installing countertops that suit your taste will not only add value, but they will also be enjoyable to live with. But if you're replacing for a better resale value only, then upgrade to the standard in the neighborhood. If you have updated your kitchen over the years, and most of the elements are modern but the countertops are not, consider changing them. Today's buyers love granite counters, and the value of a home is often dependent on the quality of the kitchen.
At The Granite Guy, we offer new construction, installation, and replacement of granite, marble & quartz countertops in the Columbus, Ohio area. We work with homeowners and general contractors, and are accredited with the BBB. Contact us today for more information or to receive a quote.