So you want to remodel and redecorate your kitchen, but don't know where to start? Or you've decided that you want granite countertops, but aren't sure how to coordinate them? Are you sick of the seeing the same trendy colors on everything for just a couple of months before everything changes again? Find something in your decorating and remodeling that will be what you want, instead of what is currently trending.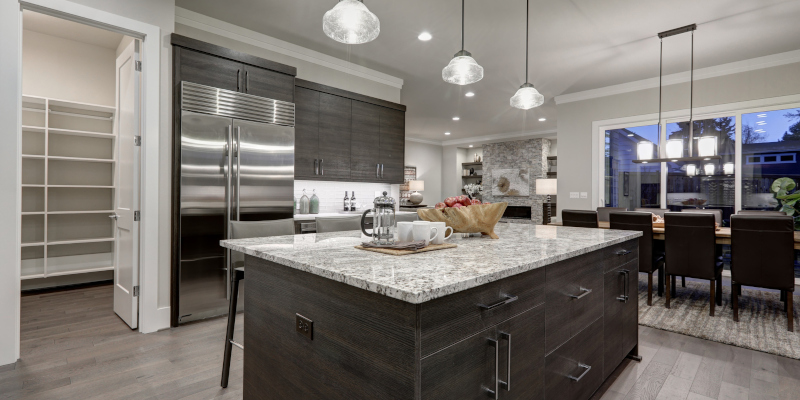 Find unique color combinations. Check out this site for inspiration on hundreds of color combinations. The site takes a beautiful photo and pulls out the colors featured and creates a color pallet. Some examples:Once you find a color you love, you can select, "see similar colors" to see other interesting colors.
Suggestion for coordinating with granite countertops: If you find your color combination that you want first, find a counter at the Granite Guy that matches the neutral in the combination. If you find a counter that you love first, then use the color of the countertop in the "see similar colors" feature on the site to find many different color combos.
Instead of pulling a color palette from a picture, you can do the same thing with a cloth or an objet d'art. Do you have a favorite figurine of a colorful rooster or a beautiful painting in your kitchen? Base your color scheme on that. Or, browse the cloth store for a cloth that pulls in elements and colors you love and coordinate with that. You don't even have to put the cloth in the kitchen; merely use it to help you find your colors.
Suggestion for coordinating with granite countertops: Bring your objet d'art or your cloth swatch in to The Granite Guy to compare closely with all our lovely samples.
Whatever color scheme you decide on, we have quality granite countertops to coordinate with it at The Granite Guy, serving the Worthington/Columbus, Ohio area. Contact us today for more information!