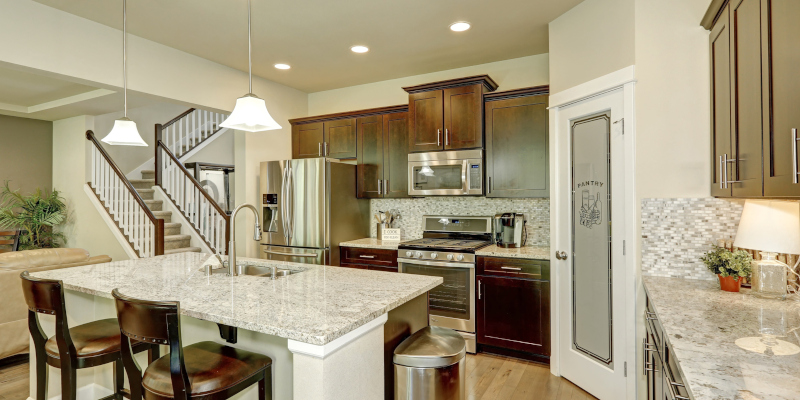 One of the most common priorities for homebuyers and homeowners alike is high-quality kitchen countertops, and most often they want granite in particular. However, the kitchen isn't the only place where granite countertops are a good idea.
Bathroom – There can be just as many spills and chores done in the bathroom as the kitchen, so your bathroom should have a strong, durable countertop that is easy to clean and keep looking nice. With a good sealant, granite is stain-resistant and heat-resistant and can withstand all the work you'll need to do in your bathroom space.
Laundry – Having a solid space where you can do your scrubbing, folding, and other chores is a wonderful addition for any laundry room, and granite counters are up for the job.
Home Office – More and more people are working from home these days. If you have an office space, you may want strong, durable counters in addition to or in place of a desk. They are easy to wipe down and can help create a formal, but elegant look in your office space.
Basement/Bar area – Many people want a space to relax and have a drink. A basement wet bar or kitchenette can be the perfect spot to chat with guests, and granite countertops will give that space the perfect look.
Patio – Most of us have an outdoor grill, but imagine having a little workspace to season your meats or serve your guests. A granite bar on your patio can handle the beating from weather exposure and will wipe down easily when you're ready to cook or serve.
If you're in the market for granite countertops, come and see us today at The Granite Guy for the best in selection and service.