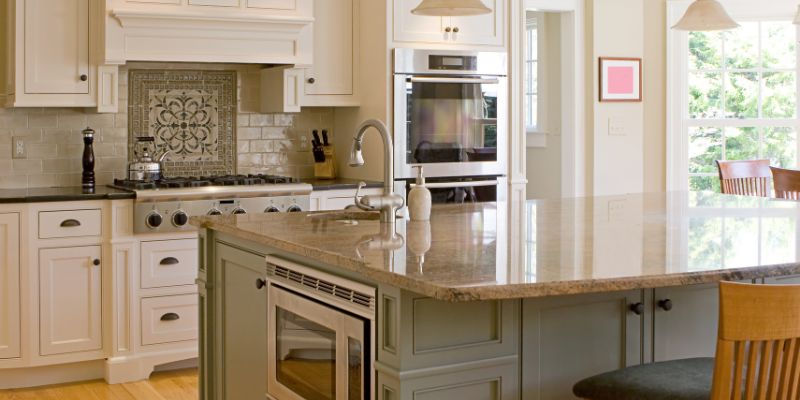 Granite is a hard, tough igneous rock that is found all over the world in many different colors, ranging from light to dark. After it has been mined, the one side is polished and the rock is cut into slabs. These slabs are customized into counter tops, which millions of homeowners love.
Below are some reasons why granite kitchen counter tops are such a great choice:
They can freshen up the look of any kitchen or bathroom. Every slab is different – no two are alike. While the slabs may be the same color, there are variations in darkness, lightness, color, veining and pattern. These quality counter tops will match the décor and style of any home.
Granite kitchen counter tops used to cost thousands of dollars, even for one kitchen remodeling project, but the times have changed and granite counter top prices have come down dramatically.
Granite is one of the most durable and strong counter top surfaces on the market.
It is impossible to mimic the beauty of granite.
There are hundreds of color choices and patterns, specks, veins and swirls.
Granite counter tops are colored all the way through.
They are easy to clean and, because the finished product is hygienic, it won't harbor bacteria.
If granite kitchen counter tops get damaged, they can usually be repaired.
Granite is a hard stone to finish and polish. It's even harder to wear off its polished finish.
Granite kitchen counter tops are kid-friendly.
Note: Excessive heat can damage granite, so be sure to use heating pads or trivets for hot pots and pans.
For granite kitchen counter tops in Columbus OH, contact us at The Granite Guy. We have the best prices in town, and our selection has over 80 different colors for you to choose from. Request a free estimate today!