When you are choosing a new material for kitchen countertops, it can be a difficult choice. Do you go with a cheaper option to save money? Do you pick something really trendy that you love right now, but might go out of style in a few years?  Then you also have to think about how much maintenance the material requires and how well it will hold up with day-to-day use. It can feel overwhelming and difficult to make a choice. You want something that will not only look great, but that will last for years.  Granite is a great choice for kitchen countertops, and if you go with granite, you will not regret it.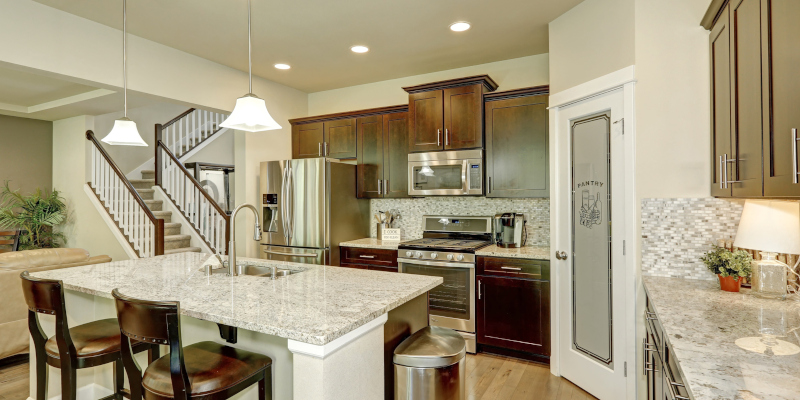 Granite kitchen countertops look great. They are beautiful, sleek, and look wonderful with any type of cabinets.  They pair well with tile backsplashes and come in a variety of colors.  You are sure to be able to find the perfect color to add to your kitchen.  Granite looks elegant and will add value to your home.  Most home buyers are looking for homes with granite countertops, so of you plan on selling your home in the future, granite will be a great investment.  Not only will it look great, but your home will sell for more if you have granite kitchen countertops.
Granite is also a great choice for kitchen countertops because it is water resistant.  You will not have to worry about water damaging your countertops.  It is easy to clean — you just need to wipe it down with soapy water.  If you are working with raw meat or something that can cause contamination, granite can be sanitized as well.  You can cut on it, and granite can even withstand heat up to certain temperatures.

Contact us at The Granite Guy if you are looking for the perfect kitchen countertops.  We have a large selection of granite and we can help you find the perfect countertop.  We also use a special 15-year sealer on all of our countertops, which means you will never have to maintain your countertops. Call us today!