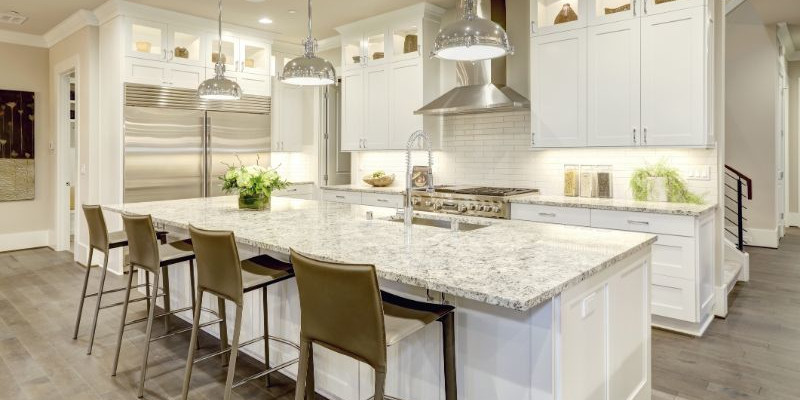 Granite countertops are always high on the list of remodeling ideas, and why not? Granite is a proven surface with many distinct benefits. However, you might be wondering if there are any other materials that are better. These days, there are certainly a lot of options, but be careful not to let disparaging marketing hype or internet myths about granite countertops put you off.
When considering ease of cleaning, color choices, extensive styles, performance characteristics, as well as repair and maintenance, other materials have yet to surpass granite countertops. For hundreds of years, granite has been king for a range of installations – inside and out.
In fact, leading consumer magazines consistently rate it as the top performing material in kitchens, when compared to quartz (another excellent choice), ceramic tile, stainless steel, butcher block, and other manufactured surfaces. Moreover, next to quartz, granite countertops are more hygienic than all other materials. Also, along with quartz, it's one of the strongest and hardest natural stones, originating as liquid magma from the earth's core.
It's virtually impossible to scratch a granite countertop – you can cut vegetables on it, so long as you don't mind your knife getting dulled; hot pots won't hurt it, and with proper cleaning, stains and bacteria aren't a problem. With such an impressive resume, it's not surprising that granite countertops remain at the #1 position as homeowners' most desired counter material.
At The Granite Guy, we offer new construction, installation, and replacement of granite, marble & quartz countertops in the Columbus, Ohio area. We work with homeowners and general contractors, and are accredited with the BBB. Contact us today for more information or to receive a quote.